Regular price
$500.00 USD
Regular price
$500.00 USD
Sale price
$500.00 USD
Unit price
per
Sale
Sold out
UNLEASH Your Martial Arts Studio Photography!
If you are showing up to meet with your local martial arts studio with a blank order form and your smile or you are showing up for photo day without any kind of setup display then you are going to lose your business. That is a fact!
When it comes to business today the way you look, the professional appearance of your marketing materials, and the way your order forms help your parents make buying decisions are the most important part of your company if you want to be a success.
Because of this alarming fact, we have created this new marketing collection of Photoshop templates specifically for martial arts!  With this marketing kit you can transform your bland and boring brand to an eye-catching, league impressing and customer engaging experience at the studio meetings and on photo day!
This kit has a retail value of over $2000 but you will NOT pay that much when you purchase it as the entire collection! If you were to purchase the items individually you would pay over $1500, but we have this set as a retail price of only $999.99!
Just check out everything you get in this kit (See the pictures in the slides on this page!)
Everything you see are Photoshop templates! This means you can adjust EVERYTHING! You can change everything to your company colors, replace our logo with your own company logo, and move or change the text and photos on every piece of this Ultimate Marketing Collection.
Marketing Mailers
It all starts with a postcard sometimes!  We have designed 5 different sized postcards that come with both the front and back template that you can customize to be your business brand.  These postcards are a great way to get in front of your studios in your area before you contact them.....and they might just contact you first! These cards can be printed by www.ddlab.net 

• 1 - 4.25x5.6 Post Card Template
• 1 - 4x6 Post Card Template
• 1 - 4x9 Post Card Template
• 1 - 5x8 Post Card Template
• 1 - 6x11 Post Card Template

Pull Up Banner Templates
Having a great display at your event or during a meeting with your potential martial arts studio is as easy as pulling up a banner!  These pull-up banner templates can be printed by www.coloradotimberline.com or www.psmhype.com
DDlab Pull Up Banner Templates 
• Green Screen Sports Pull Up Banner Template 
• SportsPress Pull Up Banner Template

PSM Martial Arts Series Product Pull Up Banners
• Extraction Poster Pull Up Banner Template
• Drop In Poster Pull Up Banner Template
• Panoramic Poster Pull Up Banner Template

Photo Day Pull Up Banners 
• Photo Day Packages - Sports Press 1 of 2 
• Photo Day Packages - Sports Press 2 of 2 

Pick A Pose Pull Up Banners
Get the right pose with the Pick A Pose pull up banners!  Each banner features 6 unique poses that will help you get the right pose on photo day!

• 1 - With Weapons Pick A Pose Pull Up Banner Template
• 1 - Without Weapons Pick A Pose Pull Up Banner Template

Photo Day Order Forms 
Get rid of your boring black and white order forms and create a stunning 11"x17" Spread (8.5"x11" Folded) envelope that is sure to impress the parents and increase sales at your next photo shoot!

• 11x17 Martial Arts Sports Press Order Form (Front or Back) 

Custom Product Order Forms 
• Custom Extraction Poster Order Form 
• Custom Drop In Poster Order Form

• Martial Arts Photo Day Playbook 
12 Pages in Photoshop Format allowing you to change information and photos to customize it to your needs. This is the perfect way to show any studio what you do and how you do it. The customers that use this in their presentation automatically have an advantage over their competitors. (Retail Value $299.99) 

• Studio Proposal & Studio Contract 
This studio proposal is a huge key to your success! Having a lined out and well put together photo day proposal is vital to your success in booking a studio!  This 11 Page set of individual Photoshop templates will allow you to adjust what we have put together to create your own proposal and contract! (Retail Value $199.99) 

• Sports Press Studio Flyer 
With this flyer, you can approach your studio with a professional marketing piece explaining the new and exciting Sports Press program from www.ddlab.net . (Retail Value $99.99) 

• Sports Press Sponsorship Flyer 
With this flyer, you can supply your studio with the marketing material power they need to get their sponsors excited to be a part of the Sports Press program and get advertisements to raise a lot of money for their studio! (Retail Value $99.99) 

• League Folder 
Wrap it all up in a very professional looking cardboard pocket folder that you can present to your studio representatives! (Retail Value $99.99)
SOFTWARE COMPATIBILITY
Note: This product requires either Adobe Photoshop CS4+ or Adobe Elements (11 or newer to have full functionality of the layer styles)

*Layered Tiff Files work just like PSD Files. Just open in Photoshop or Elements and you are good to go!
*Note: The custom poster templates shown on some of the flyers are not included in the marketing collection. The images shown on the kit are included, just not the actual templates for those designs.
Share
View full details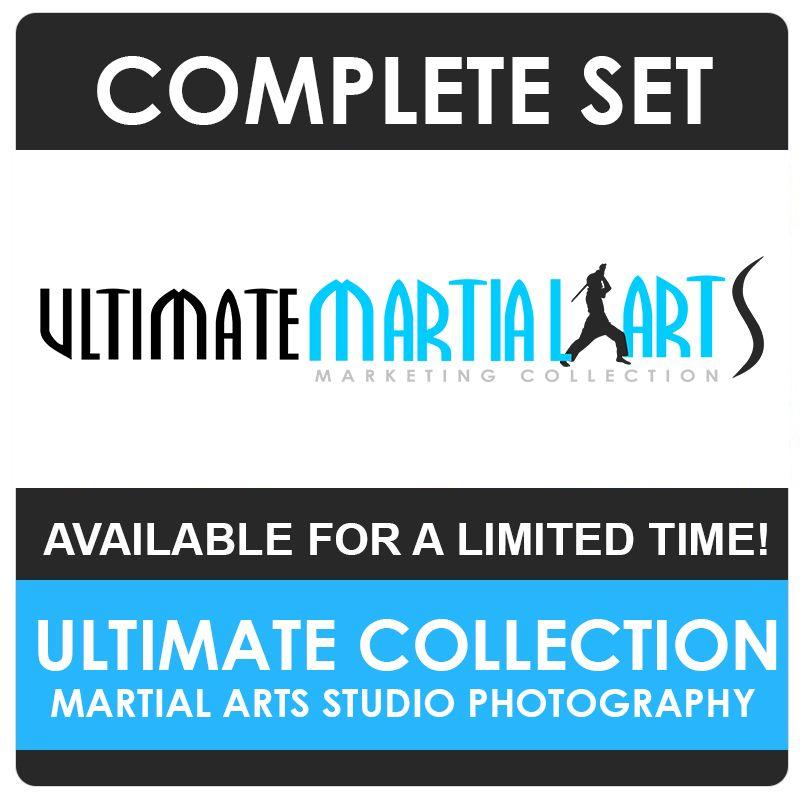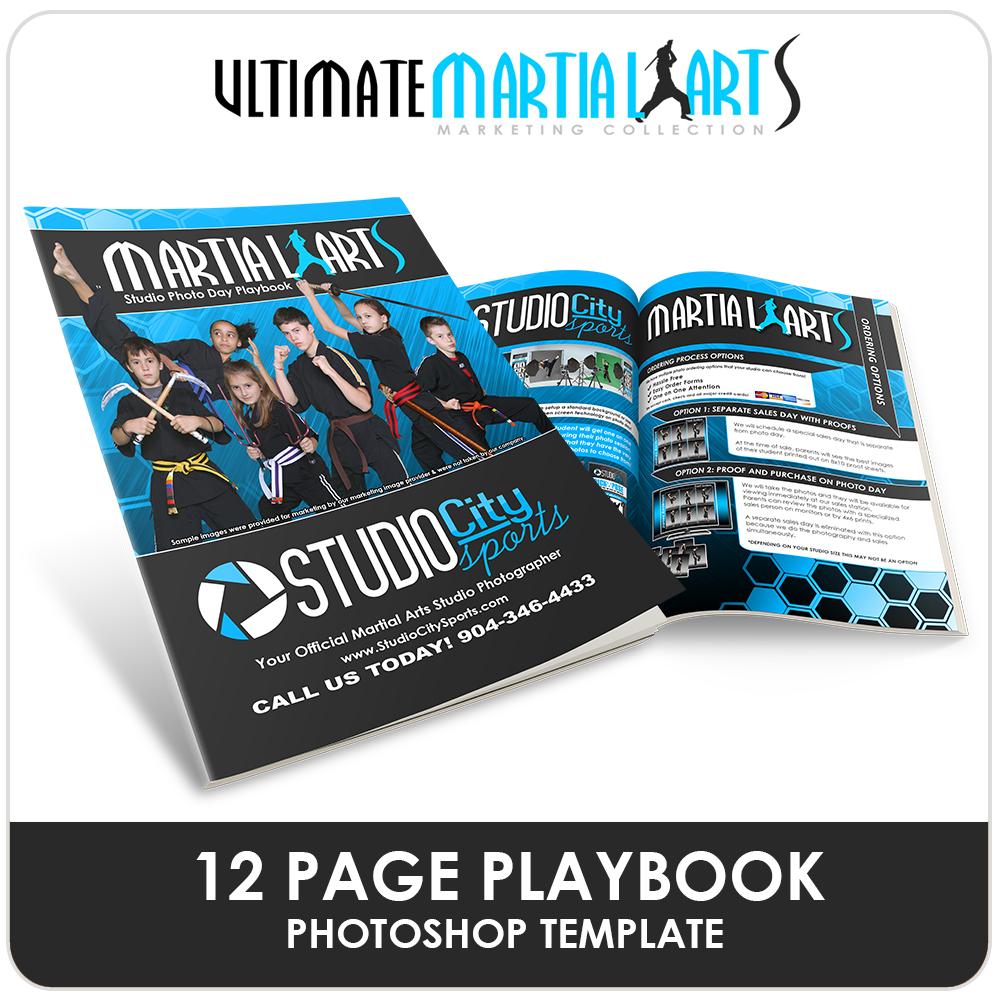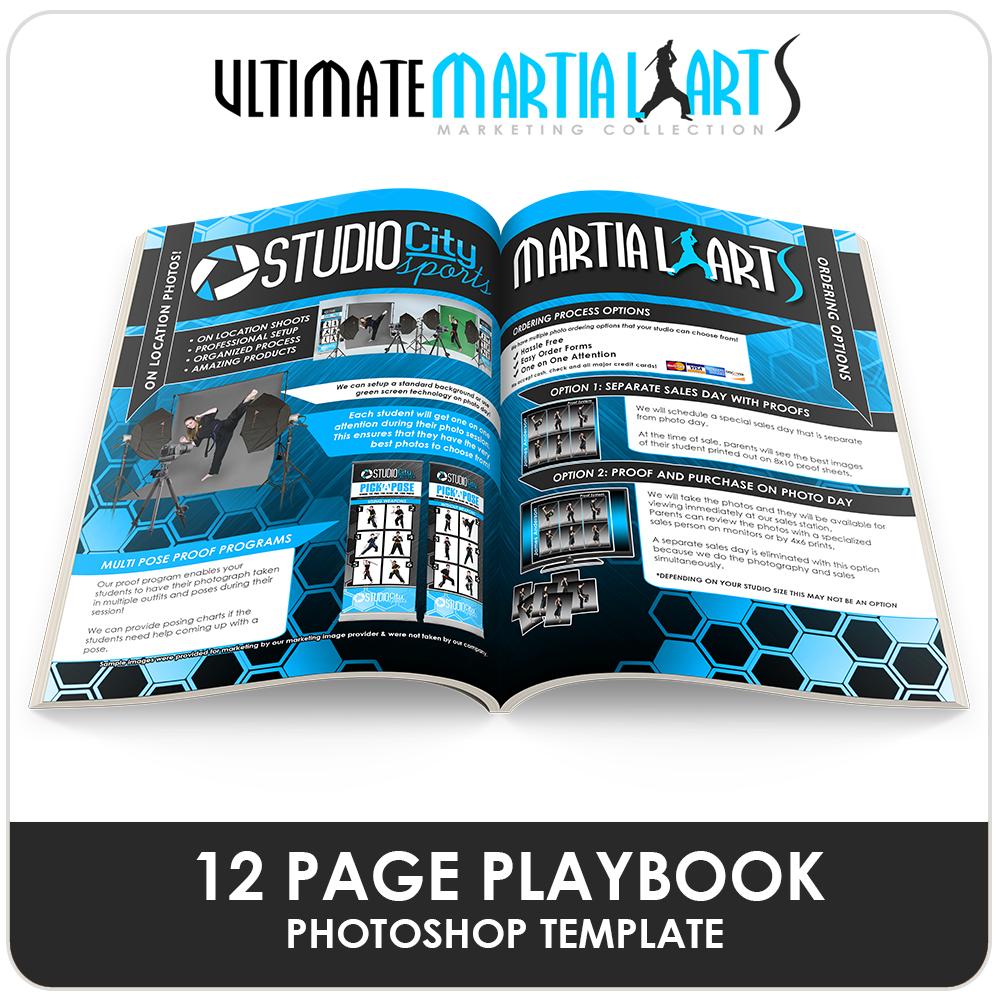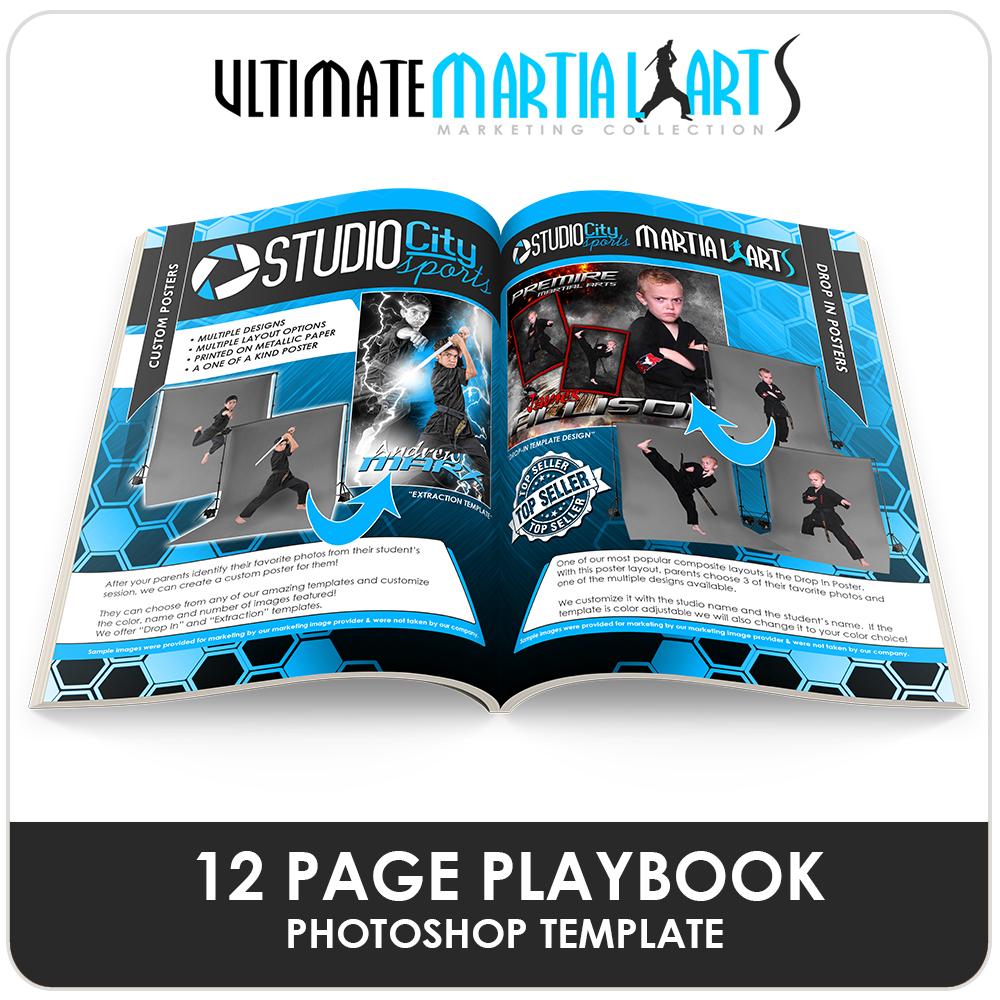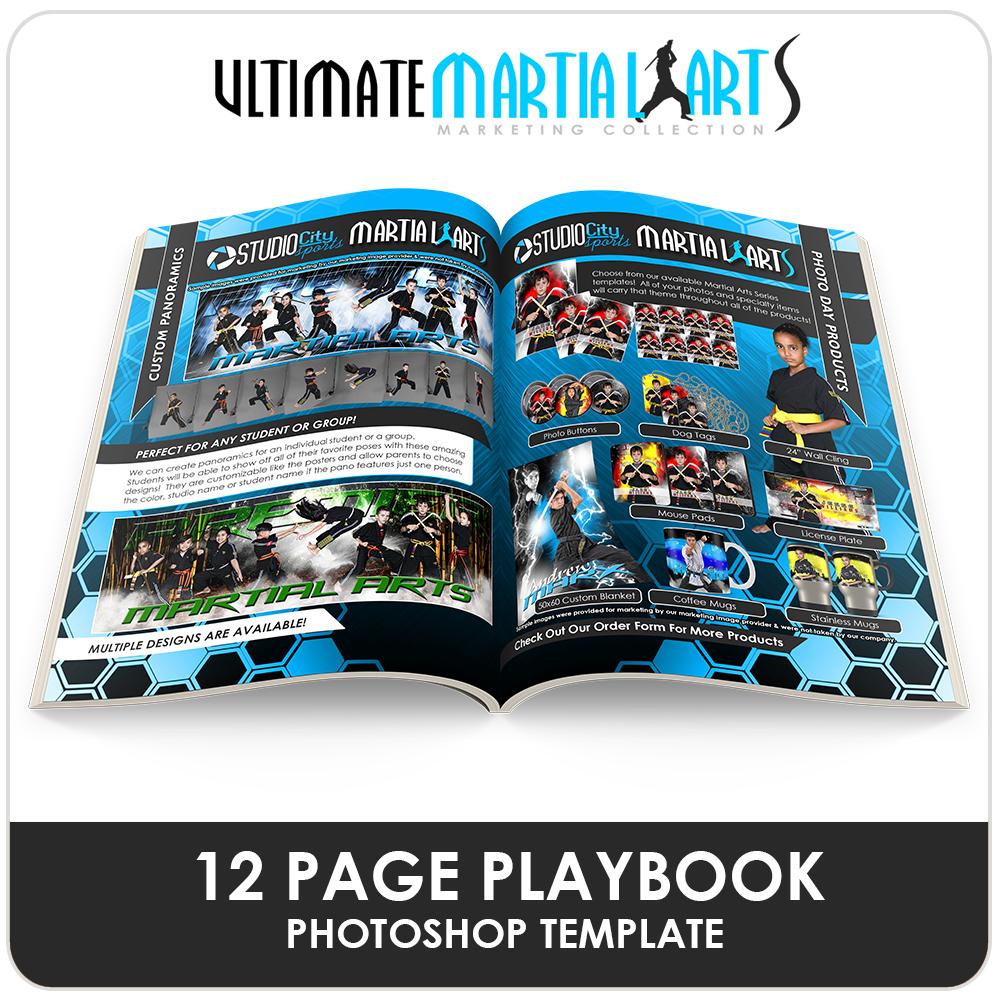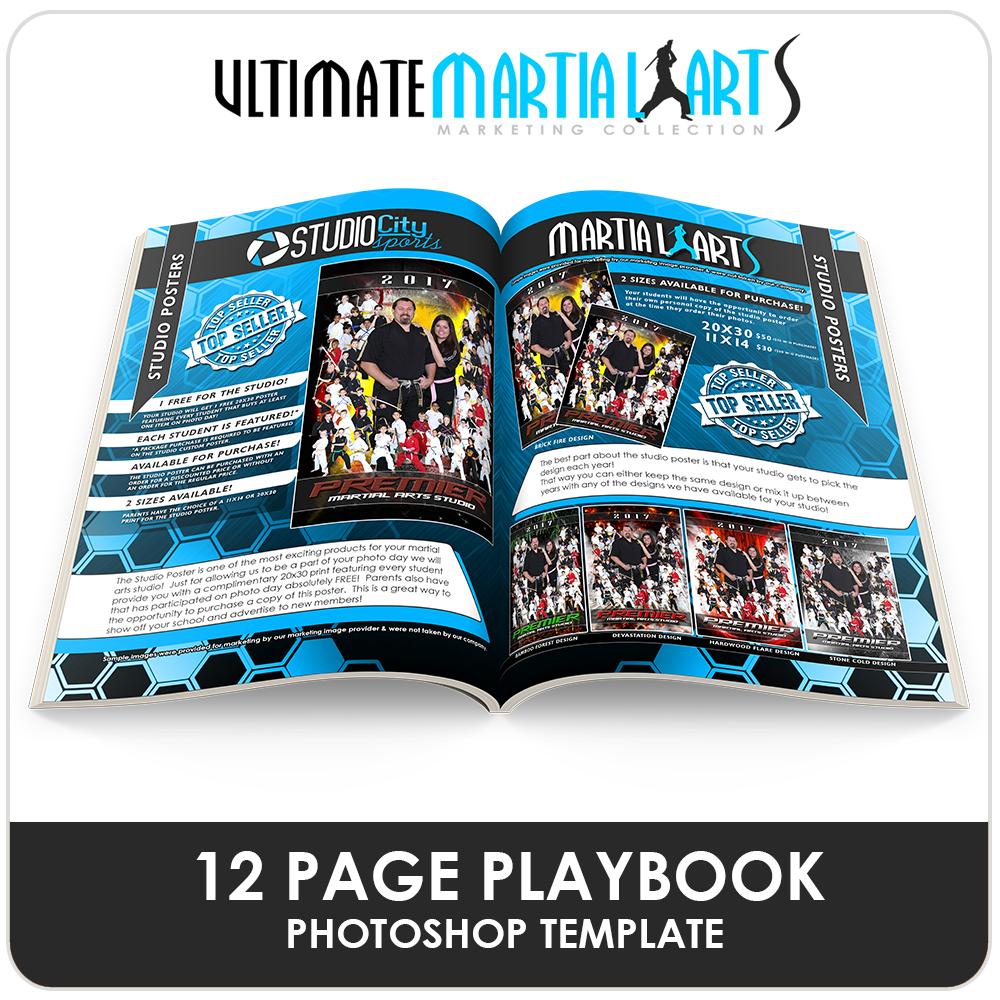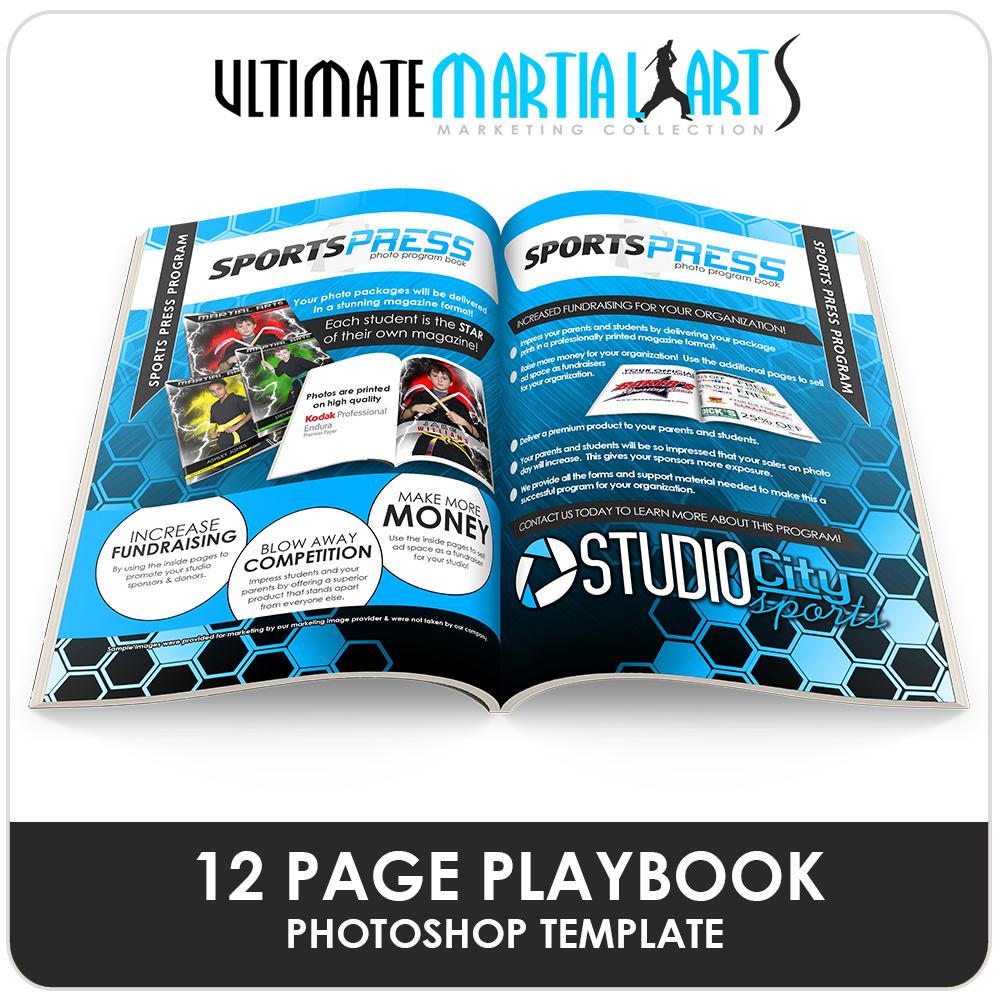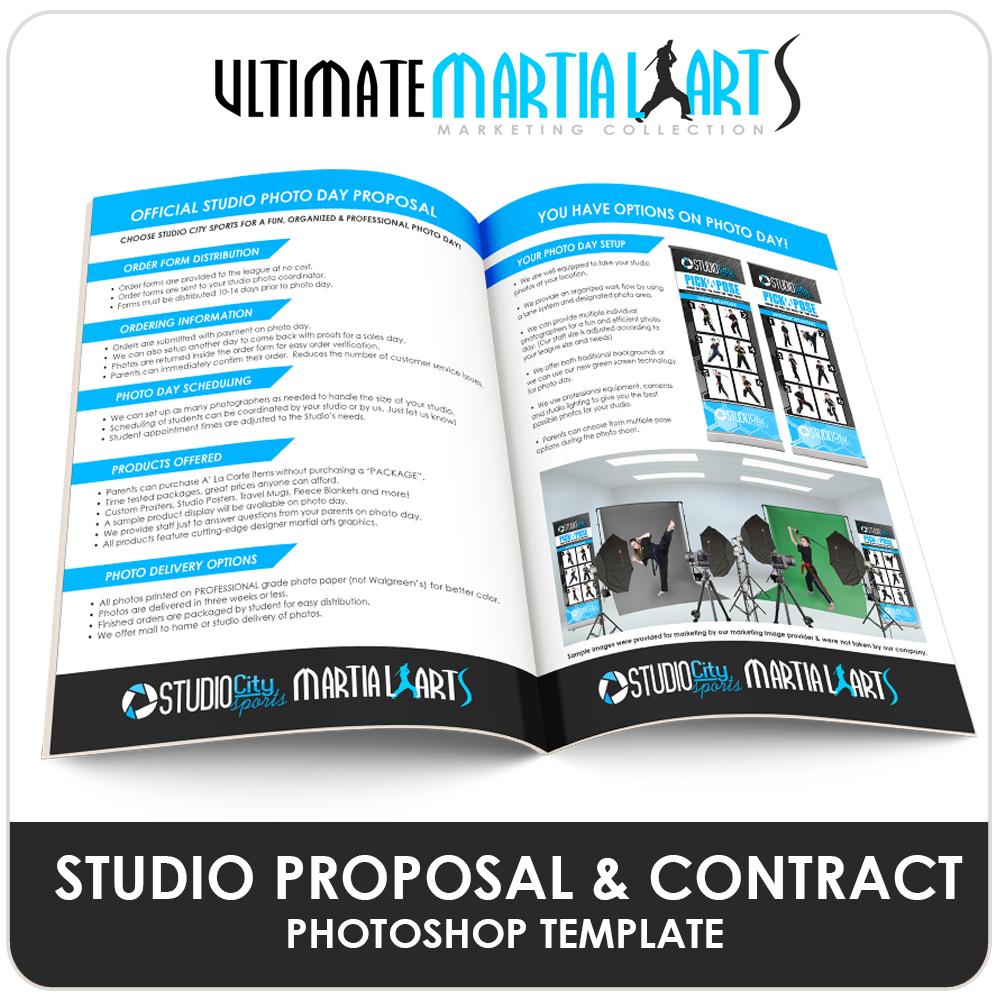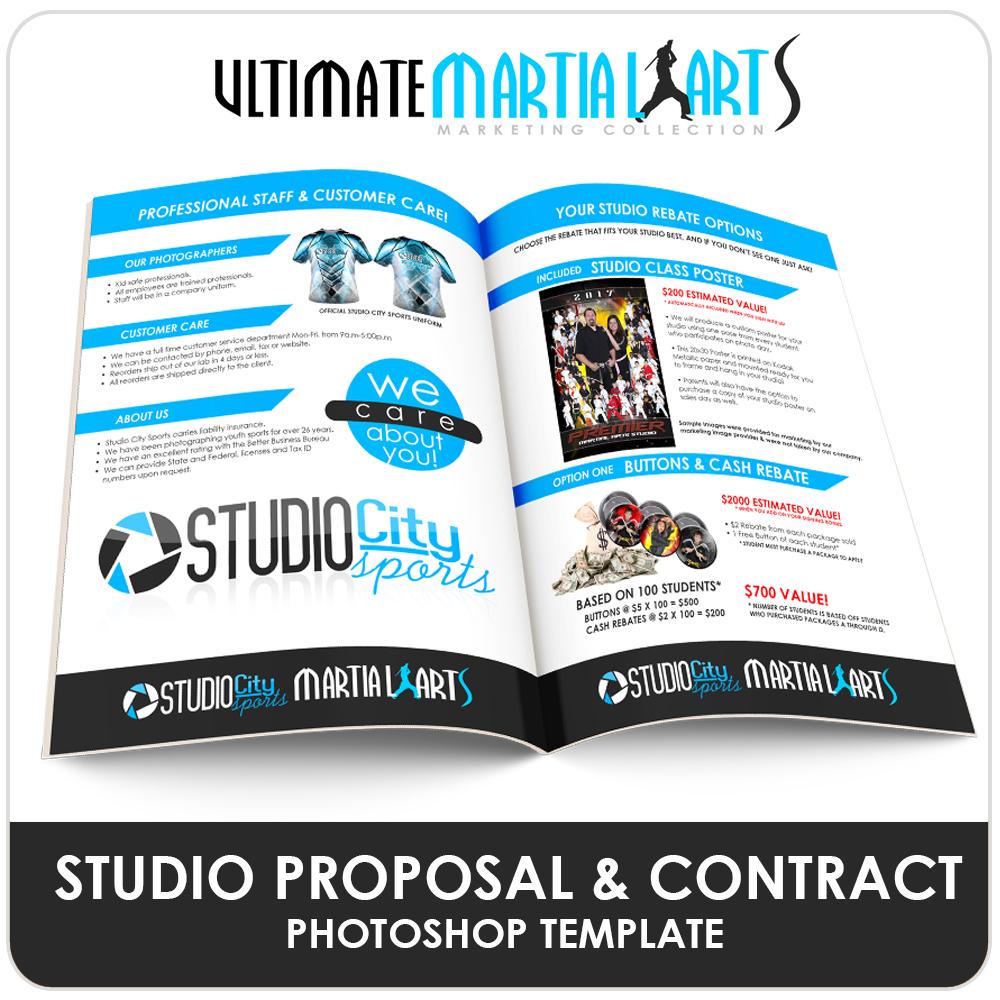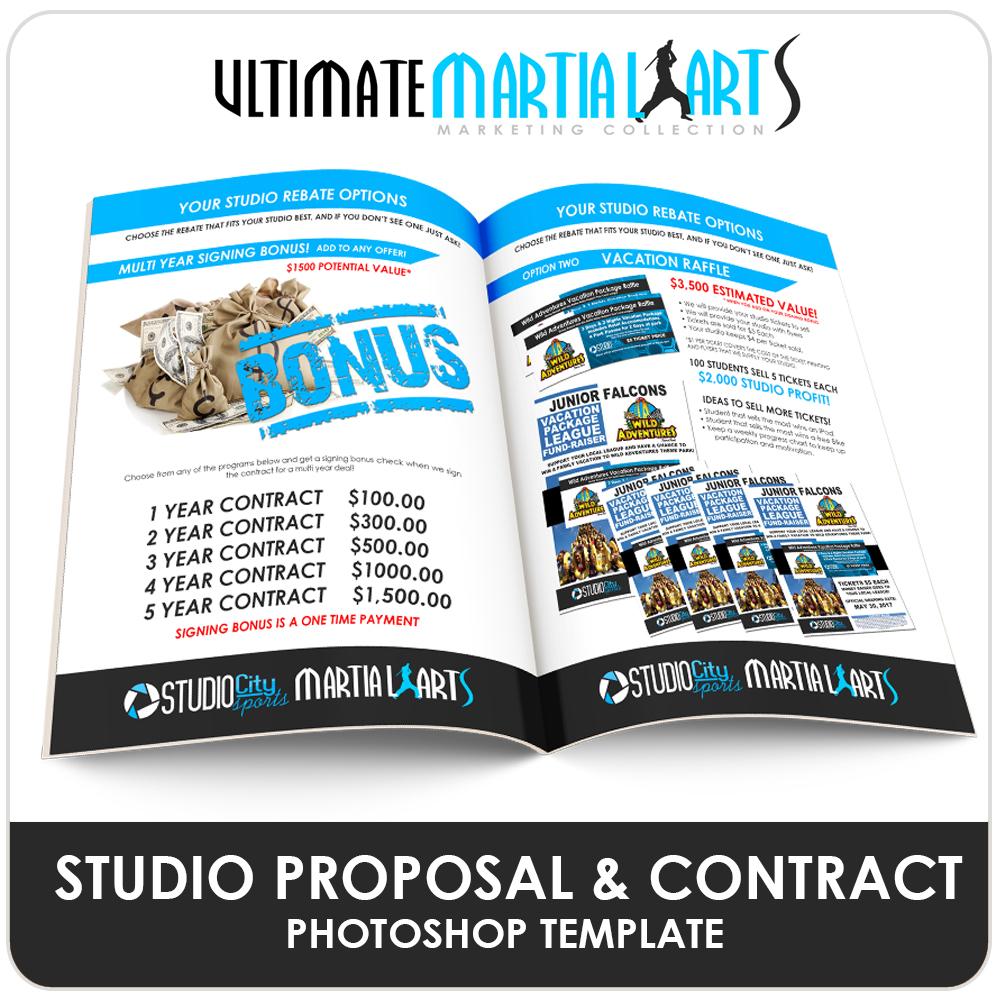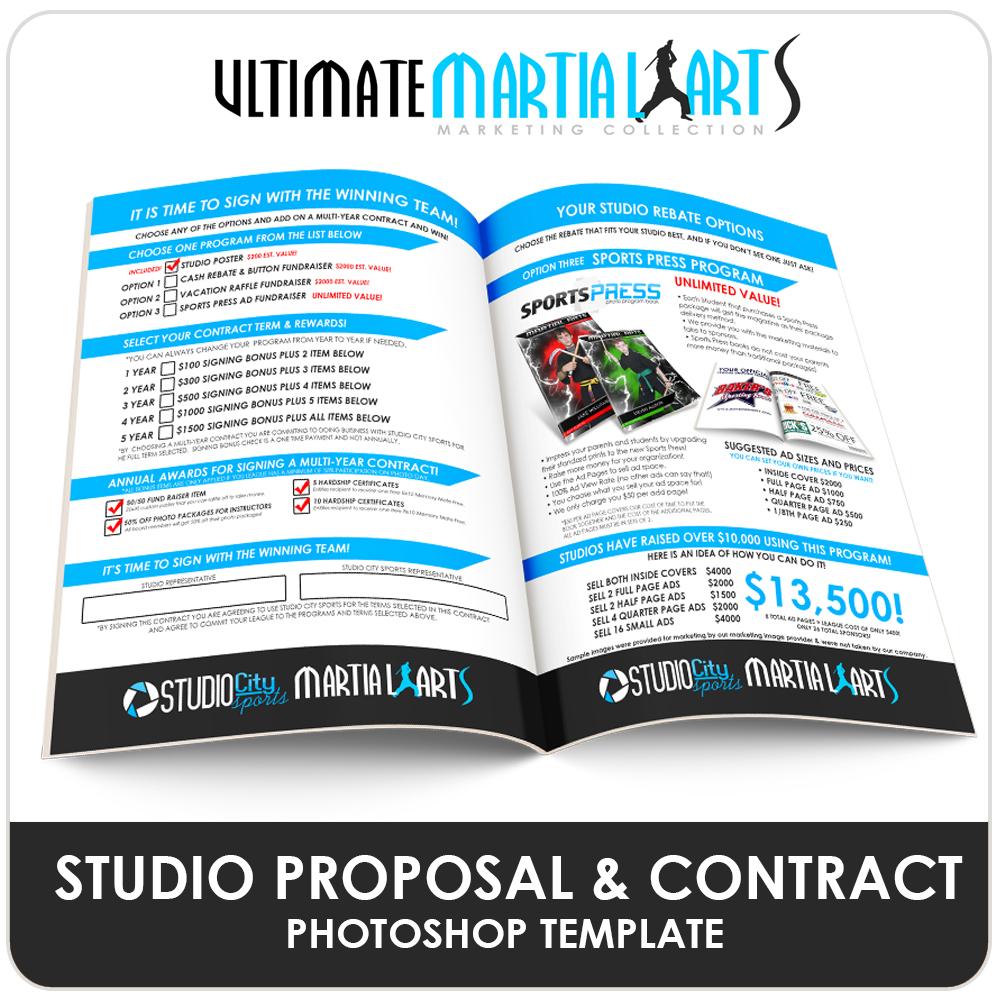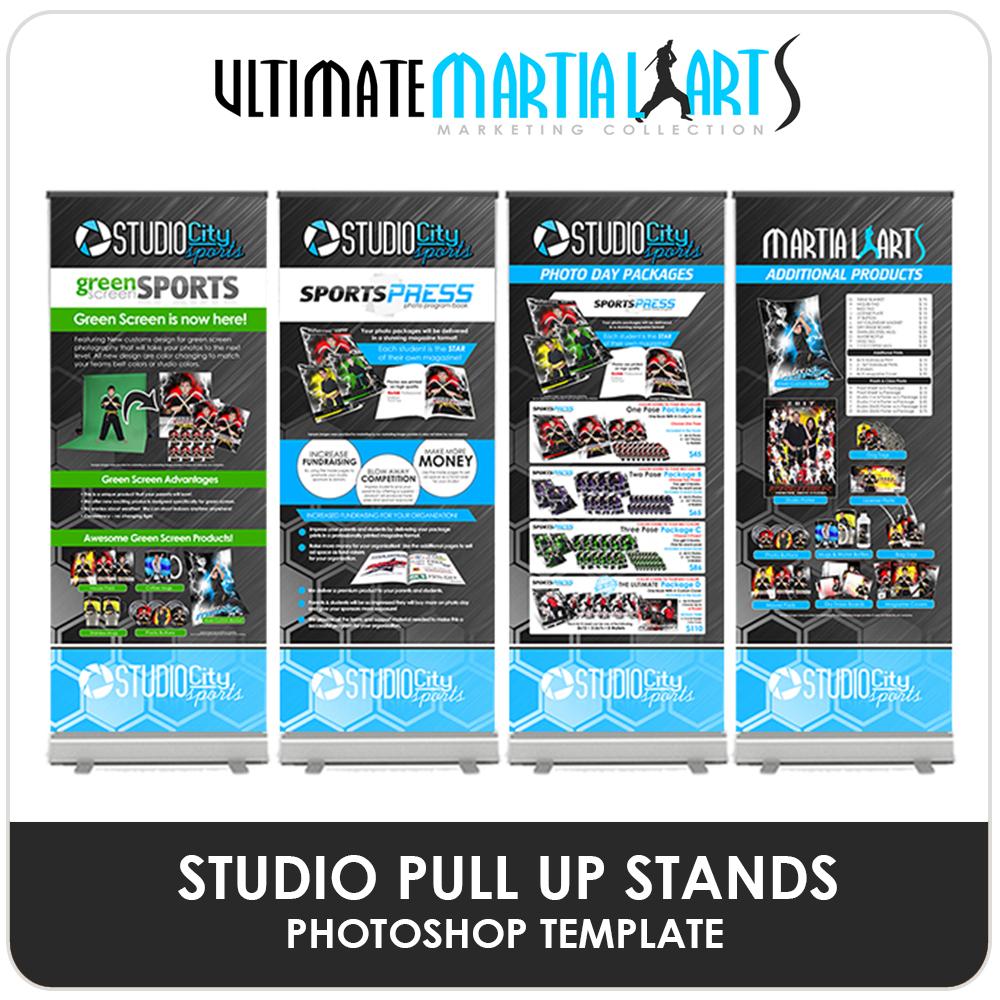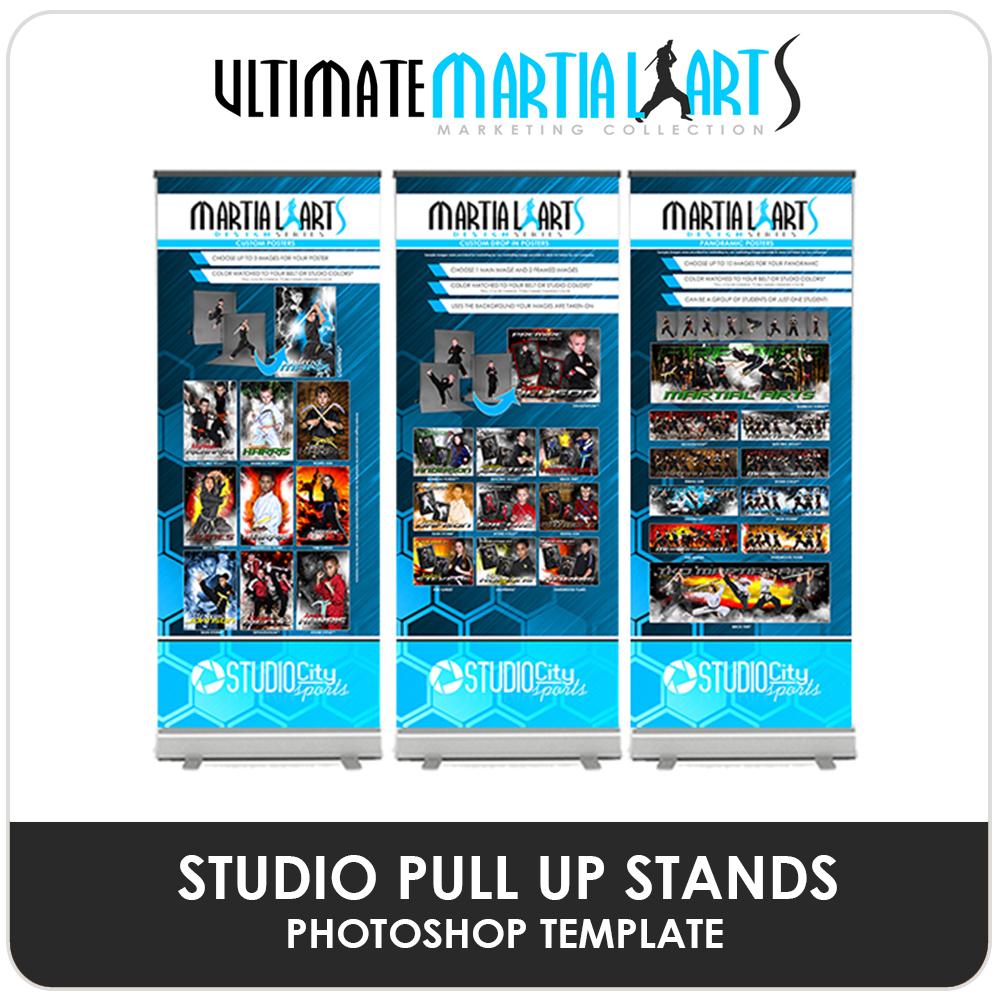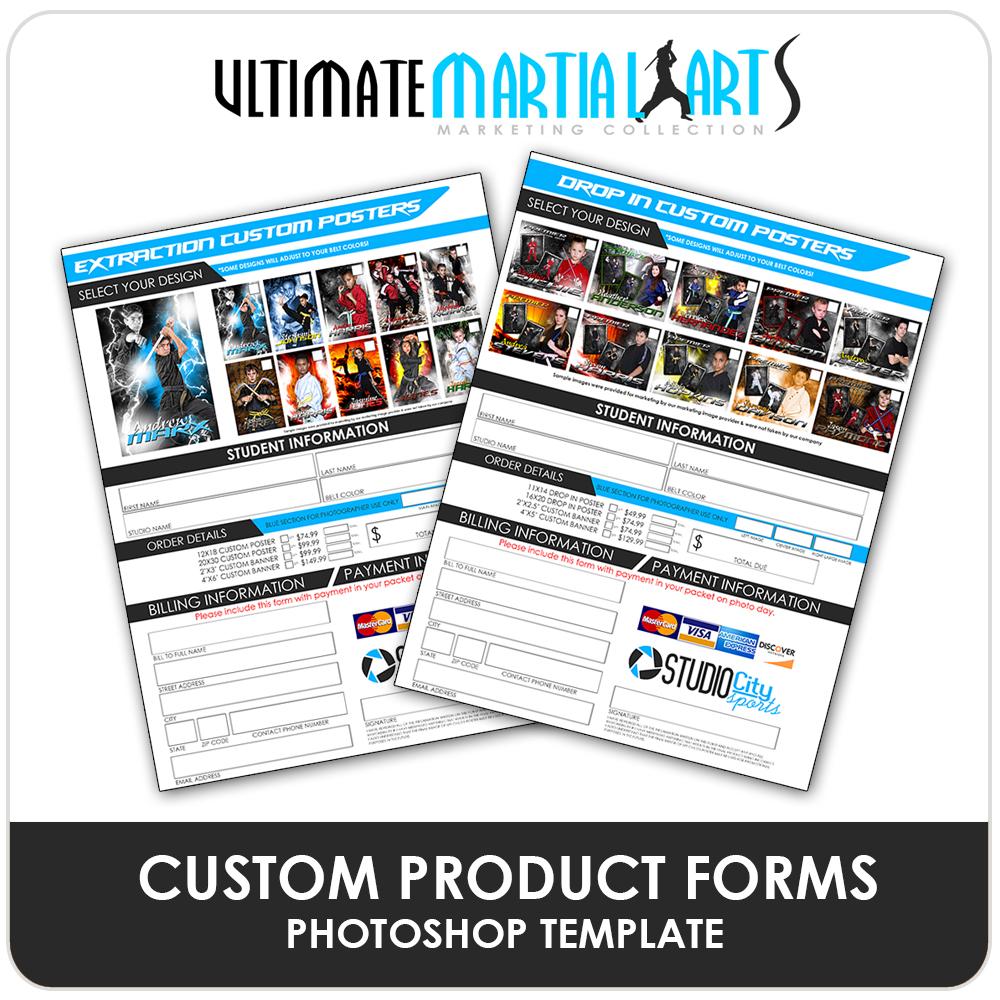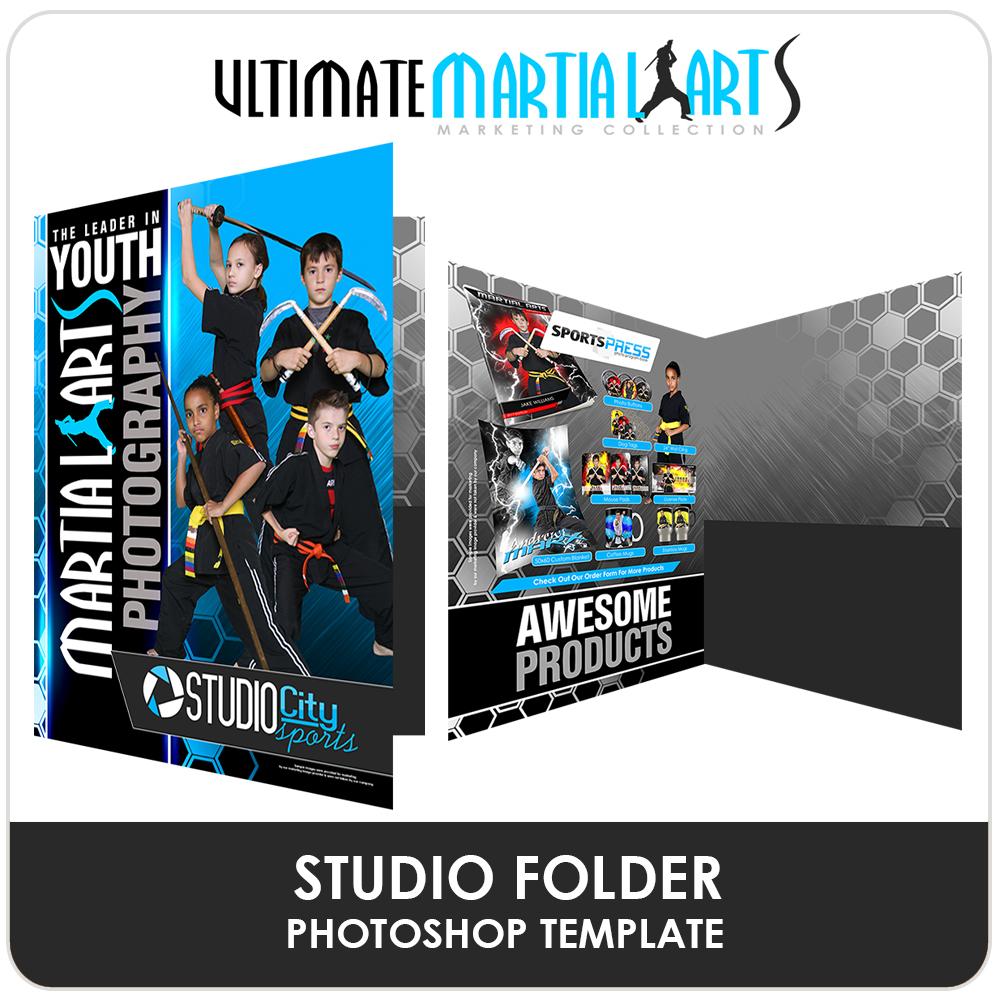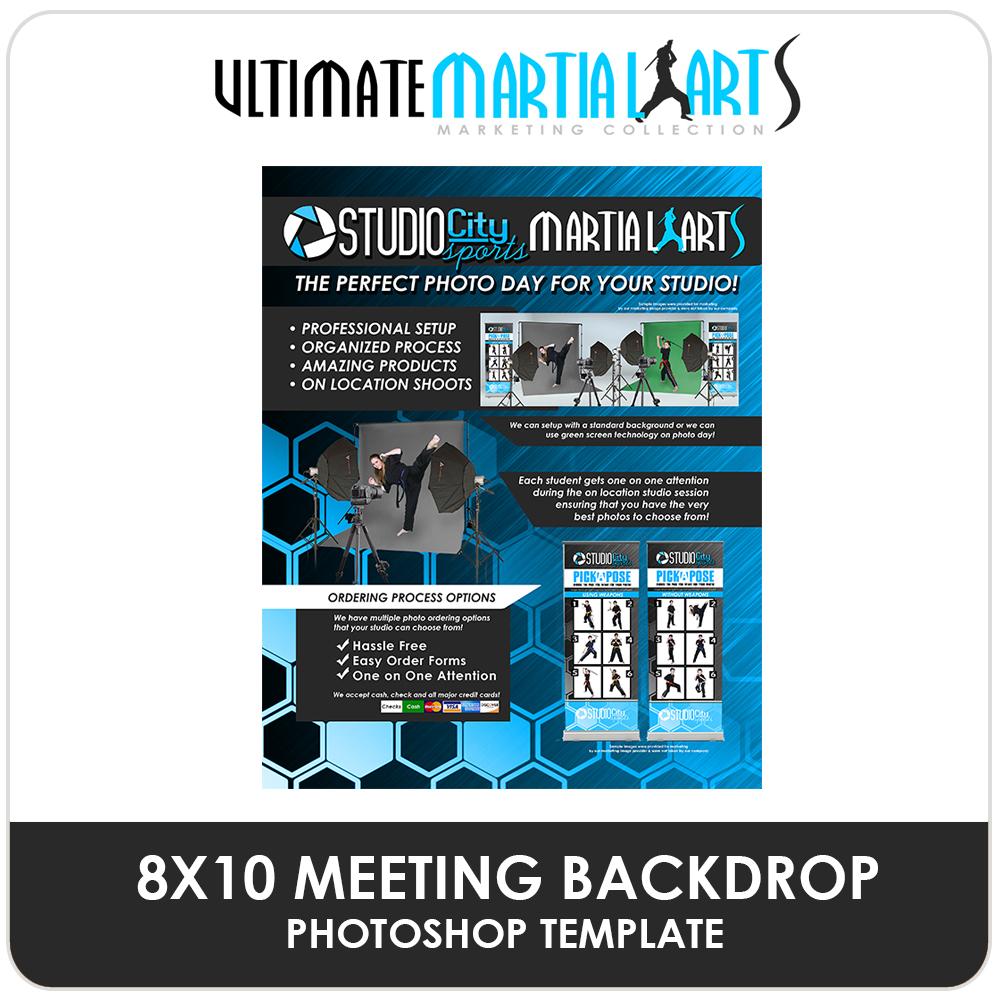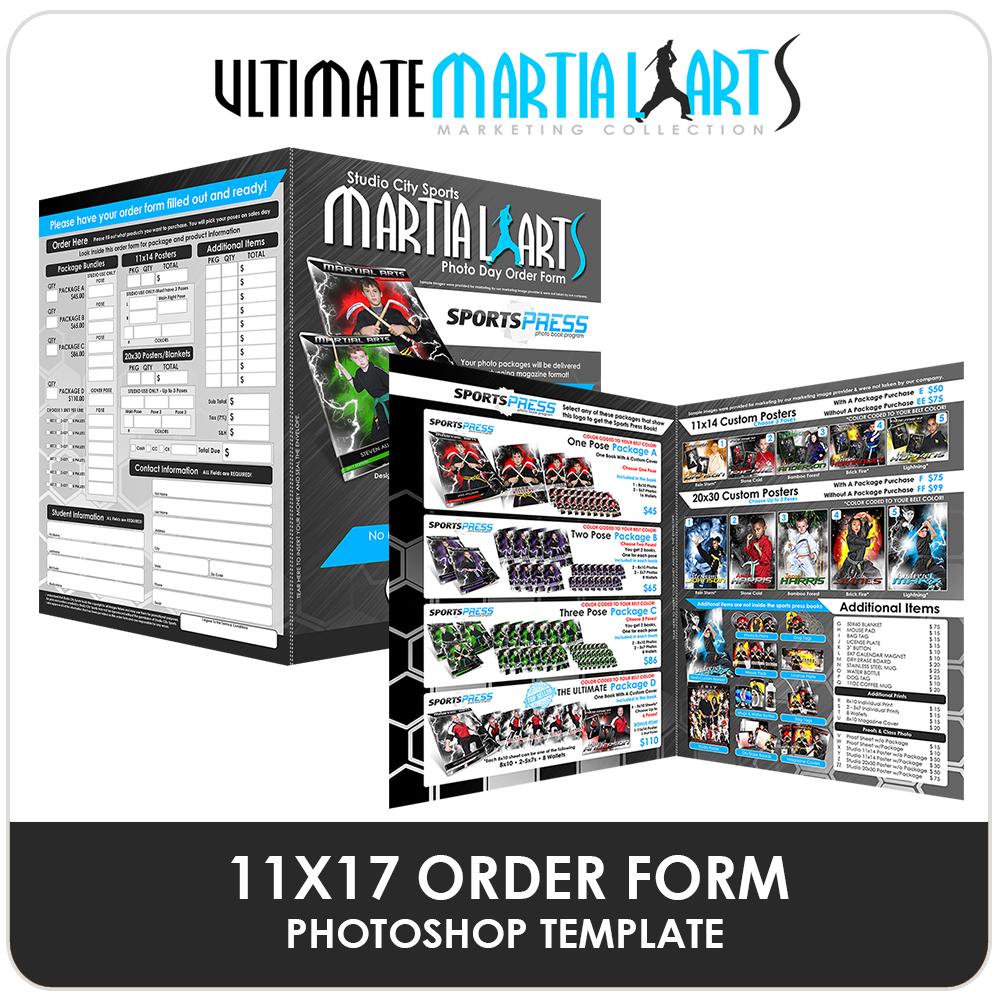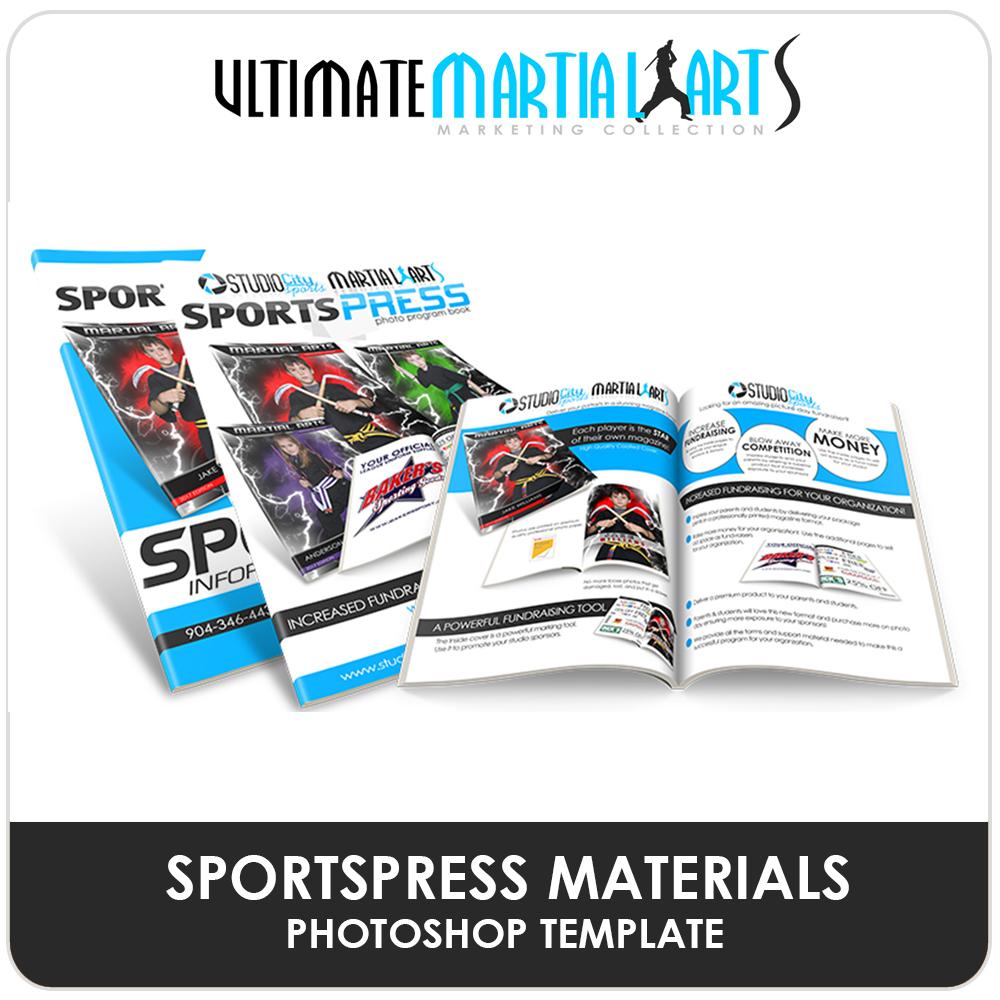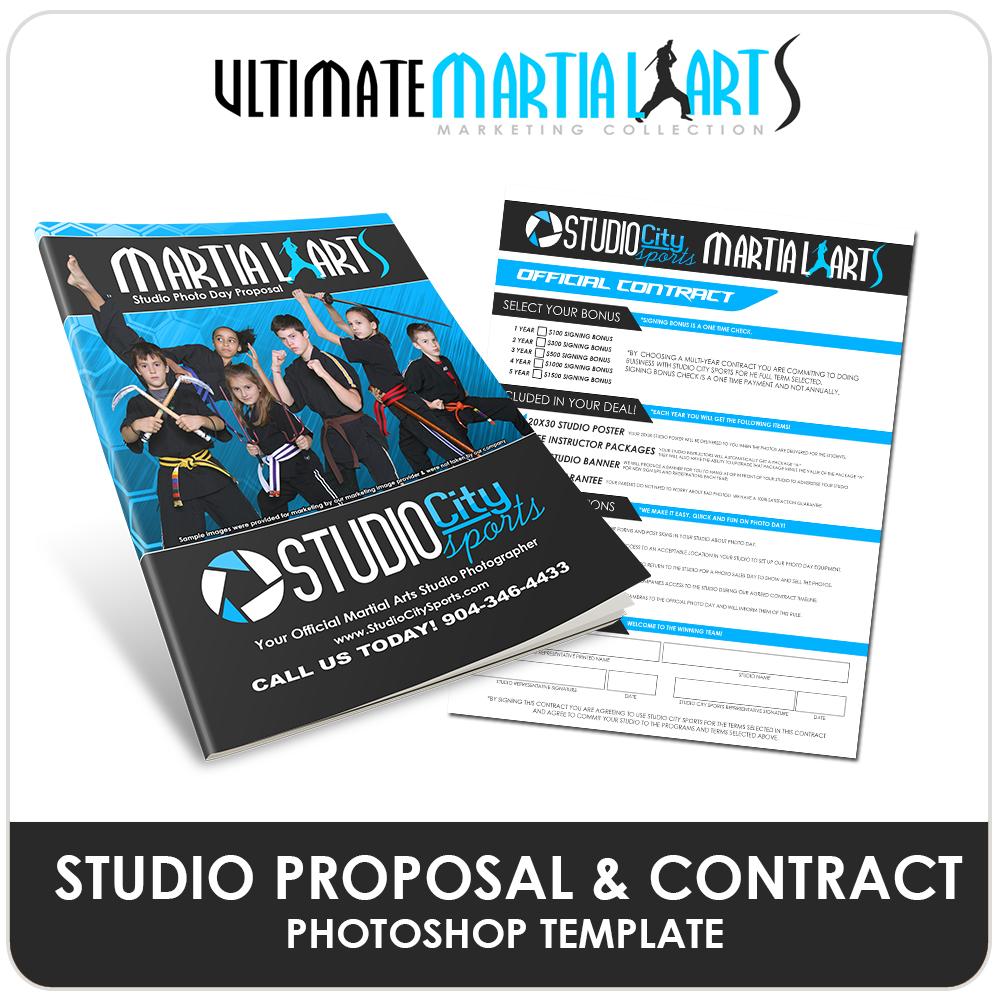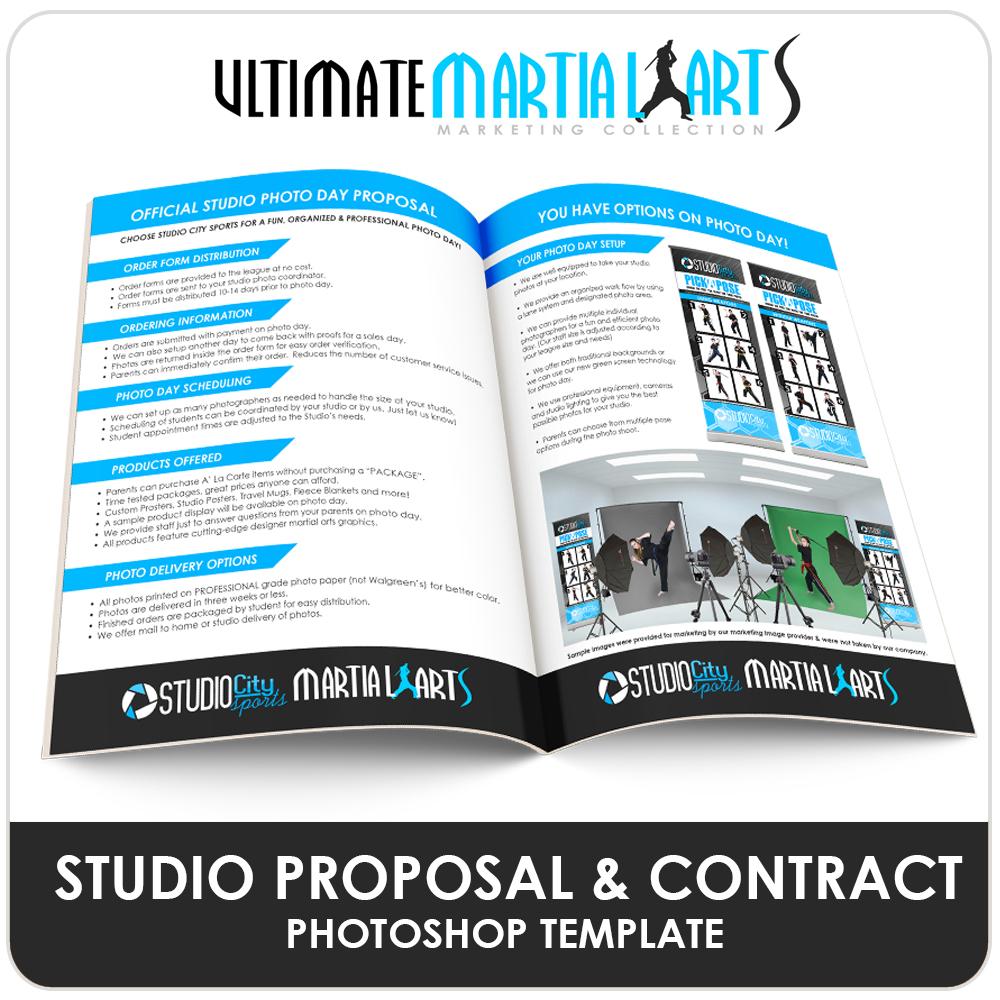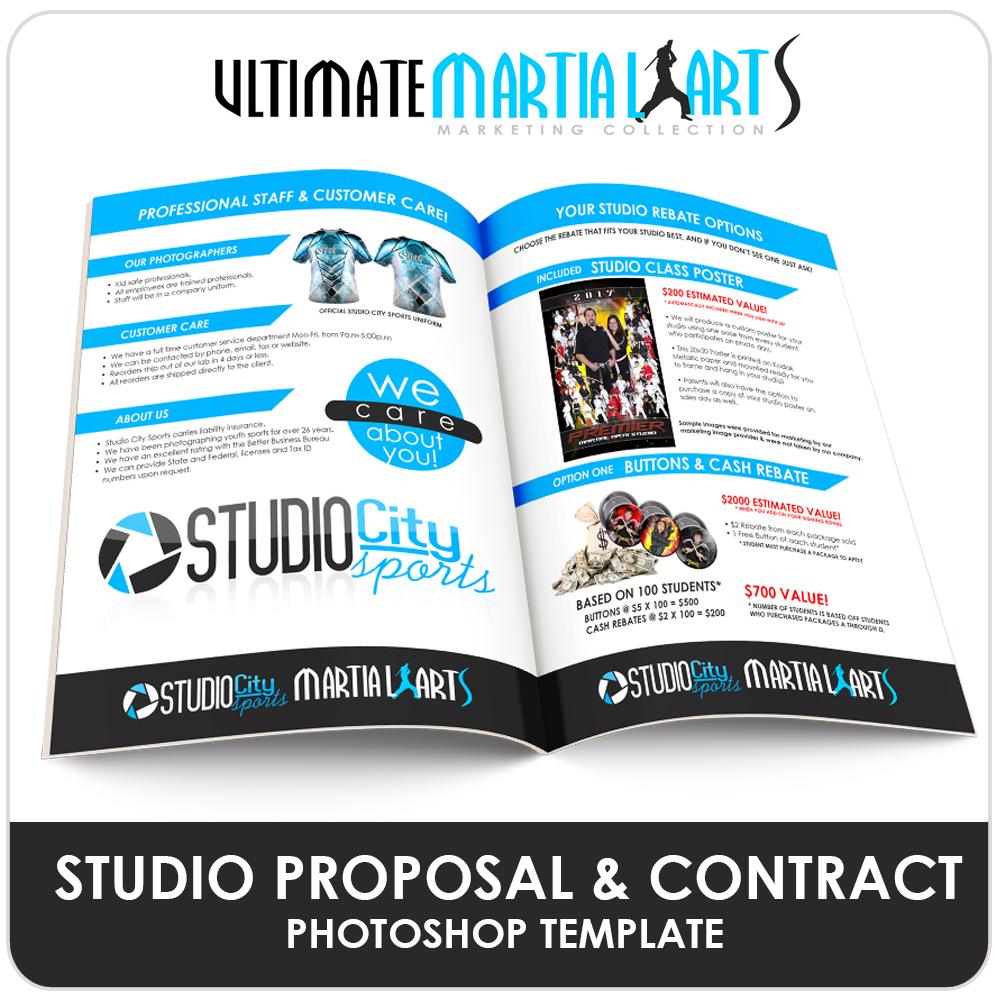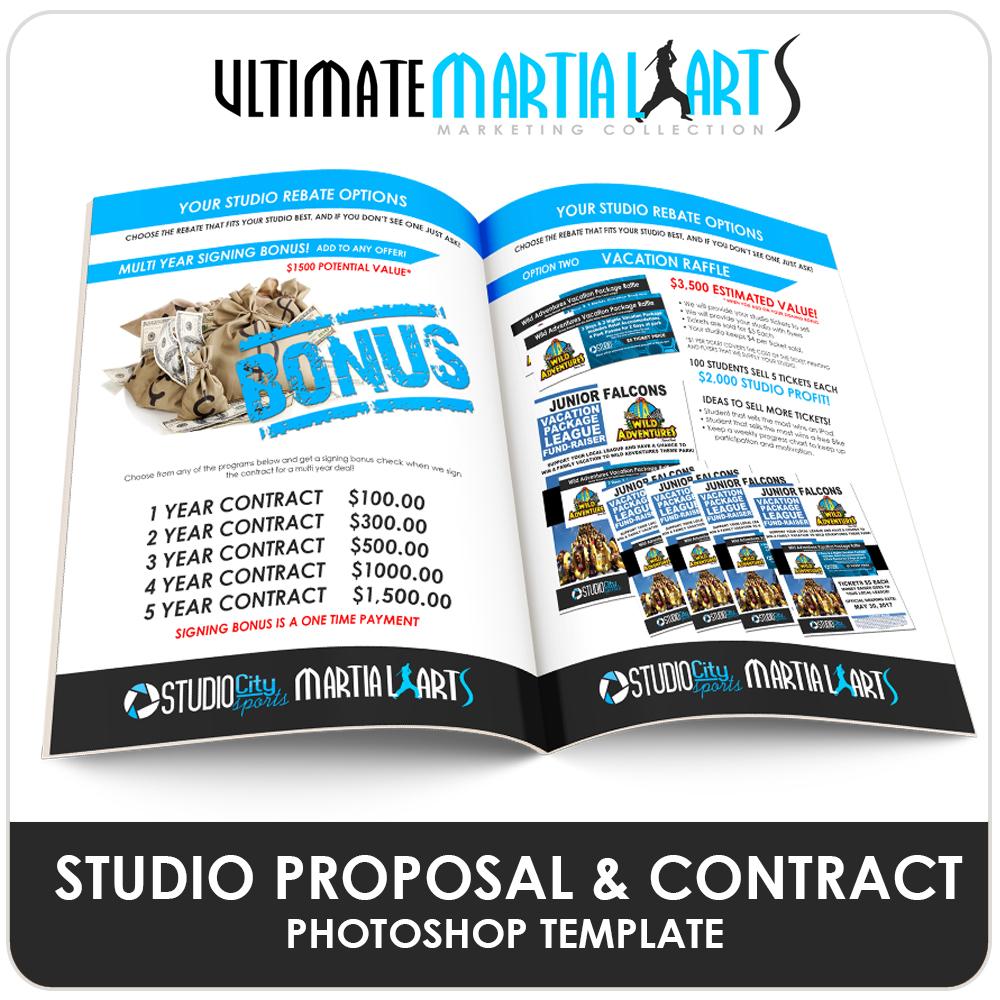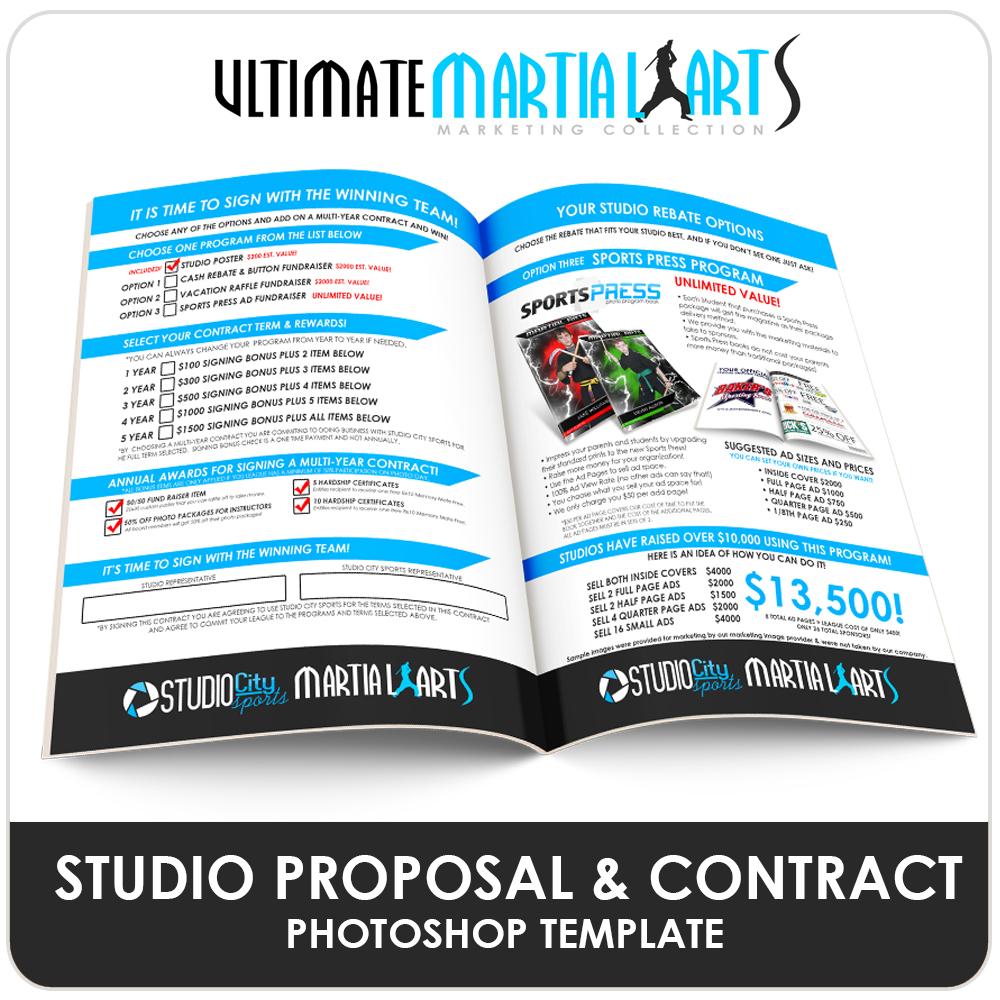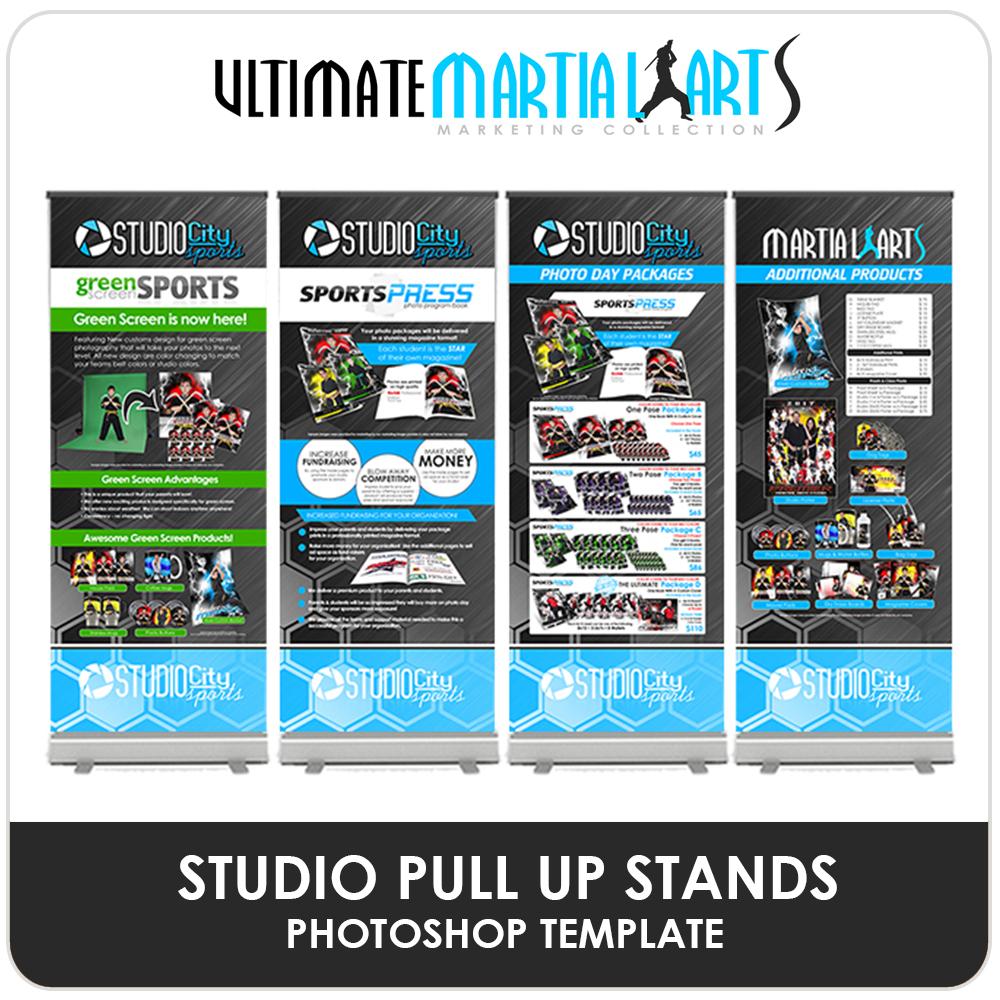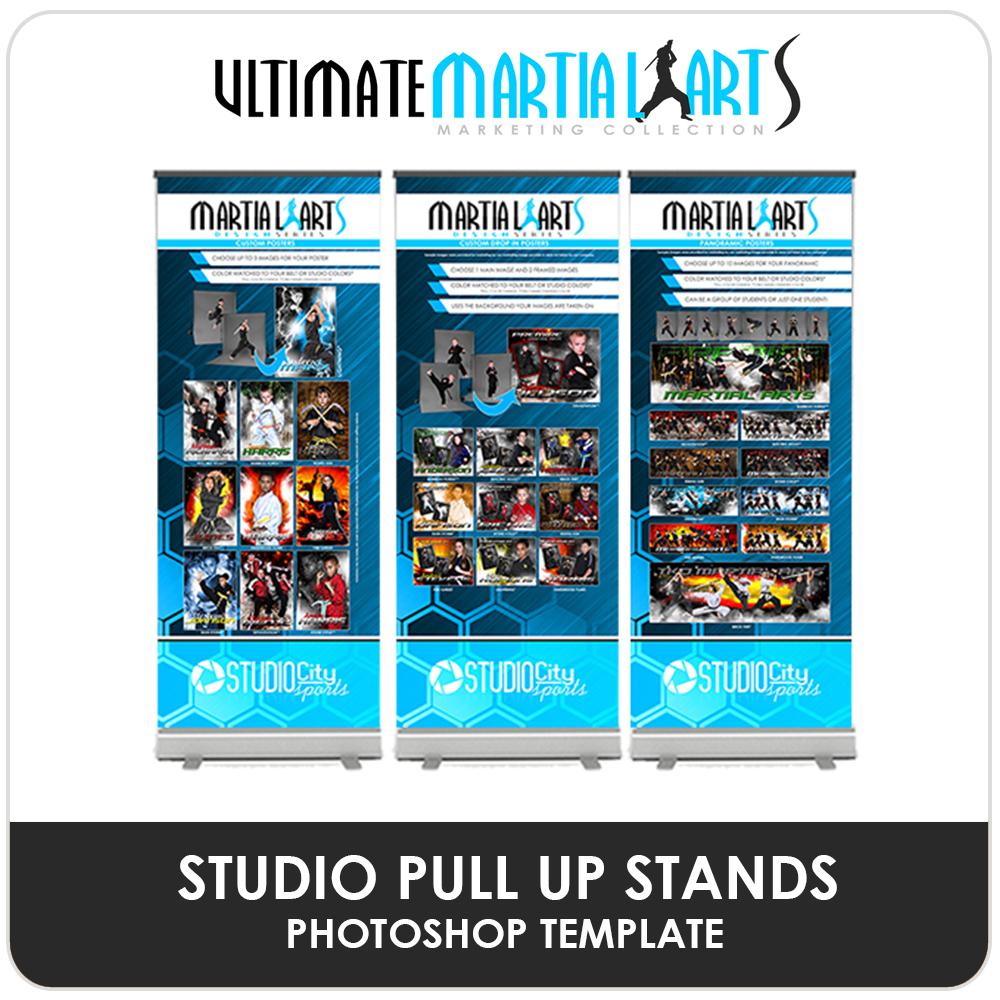 LOOKING TO SAVE BIG?
If you are looking for the best way to save on PSMGraphix then sign up today for our monthly discount membership! You will save 75% off by being a member! This is a month to month membership and can be cancelled at any time!
Learn More!