Regular price
$250.00 USD
Regular price
$250.00 USD
Sale price
$250.00 USD
Unit price
per
Sale
Sold out
Take Your Preschool Photography Marketing to a new level! 
If you are showing up to meet with your local preschool with a blank order form and your smile or you are showing up for photo day without any kind of setup display then you are going to lose your business. That is a fact!
When it comes to business today the way you look, the professional appearance of your marketing materials, and the way your order forms help your parents make buying decisions are the most important part of your company if you want to be a success.
Because of this alarming fact we have created this new marketing collection of Photoshop templates specifically for dance studios!  With this marketing kit you can transform your bland and boring brand to an eye-catching, league impressing and customer engaging experience at the studio meetings and on photo day!
Just check out everything you get in this kit (See the pictures in the slides on this page!
Everything you see are Photoshop templates! This means you can adjust EVERYTHING!
You can change everything to your company colors, replace our logo with your own company logo, and move or change the text and photos on every piece of this Ultimate Marketing Collection.
COLLECTION CONTENTS:
8 Page Photo Day Handbook Template
8 Pages in Photoshop format allowing you to change information and photos to customize it to your needs. This is the perfect way to show any studio what you do and how you do it. The customers that use this in their presentation automatically have an advantage over their competitors.
(3) Picture Day Is Coming Posters & Flyer Templates

Get the word out at your PreSchools with these posters and flyers that can be placed in the studio to remind people about photo day or passed out as flyers!
• 20x30 Size
• 11x14 Size
• 8.5x11 Size
Photo Day Facebook Cover Template

Get your preschool involved on social media by giving them a Facebook cover they can put on their Facebook page to let their students and parents know that photo day is on the way!
4 Sided Preschool Folio Folder Template
Wrap it all up in a very professional looking cardboard pocket folder that you can present to your dance studio representatives! 1 Front Cover (layered Tiff Photoshop File) 2 Inside Pages (layered Tiff Photoshop Files) 1 Back Cover (layered Tiff Photoshop File)
(6) Preschool Postcard Templates
It all starts with a postcard sometimes! We have designed five different sized postcards that come with both the front and back template that you can customize to be your business brand. 
• 1 - 4.25x5.6 Postcard Template
• 1 - 4x6 Postcard Template
• 1 - 4x9 Postcard Template
• 1 - 5x8 Postcard Template
• 1 - 6x11 Postcard Template
(6) Meeting & Photo Day Pull-Up Banners
Bring these pull-up banners to your next meeting with your preschool or use them on photo day! We have included a "Photo Day Is Coming" pull up banner that you can place at the school to remind the parents when they pick up their kids that photo day is coming up!
(2) Photo Day Tablecloths
Get these amazing and colorful tablecloths adjusted to your company brand and display them with pride on photo day! 
• 90x138 Tablecloth 
• 90x160 Tablecloth
SOFTWARE COMPATIBILITY
Note: This product requires either Adobe Photoshop CS4+ or Adobe Elements (11 or newer to have full functionality of the layer styles)

*Layered Tiff Files work just like PSD Files. Just open in Photoshop or Elements and you are good to go!
*Note: The custom poster templates shown on some of the flyers are not included in the marketing collection. The images shown on the kit are included, just not the actual templates for those designs.
Share
View full details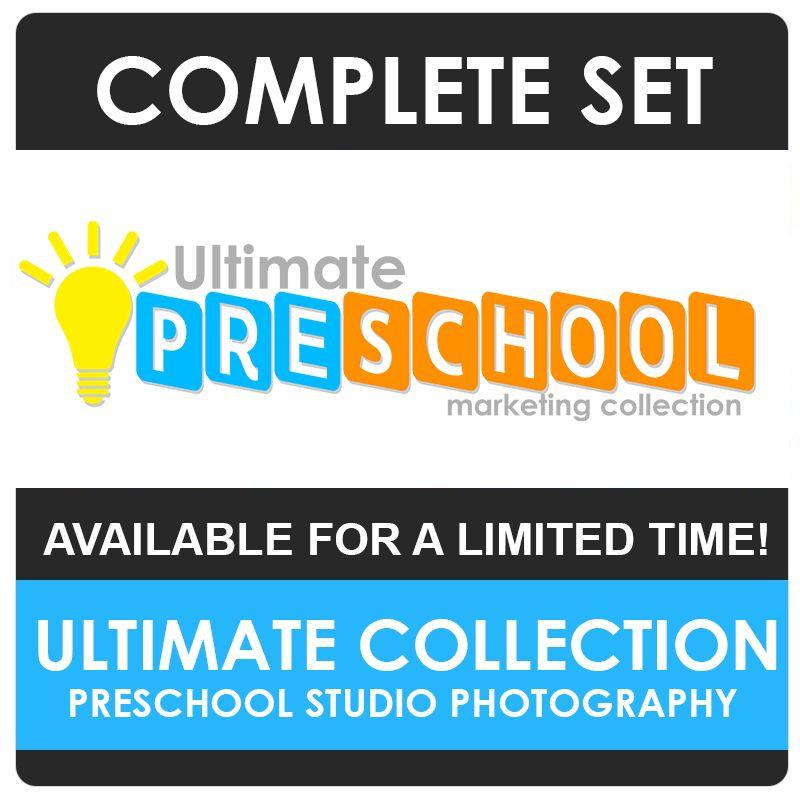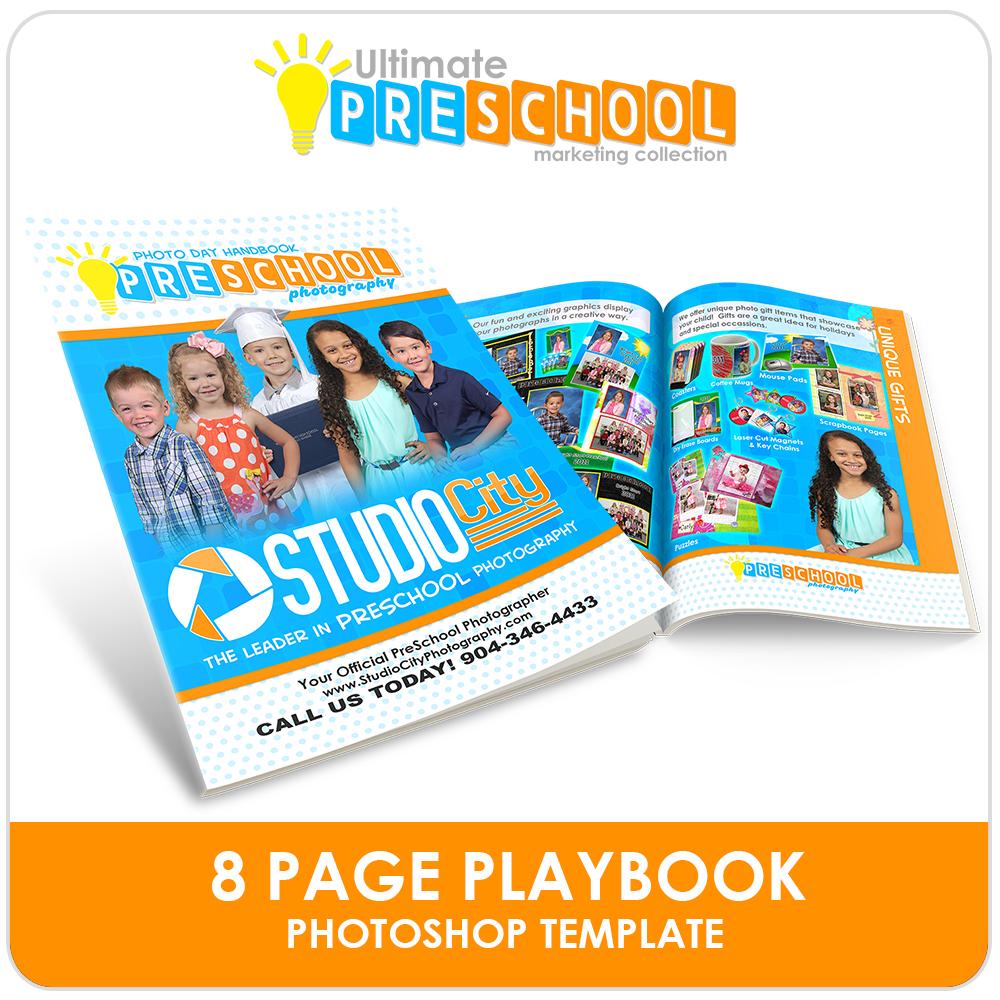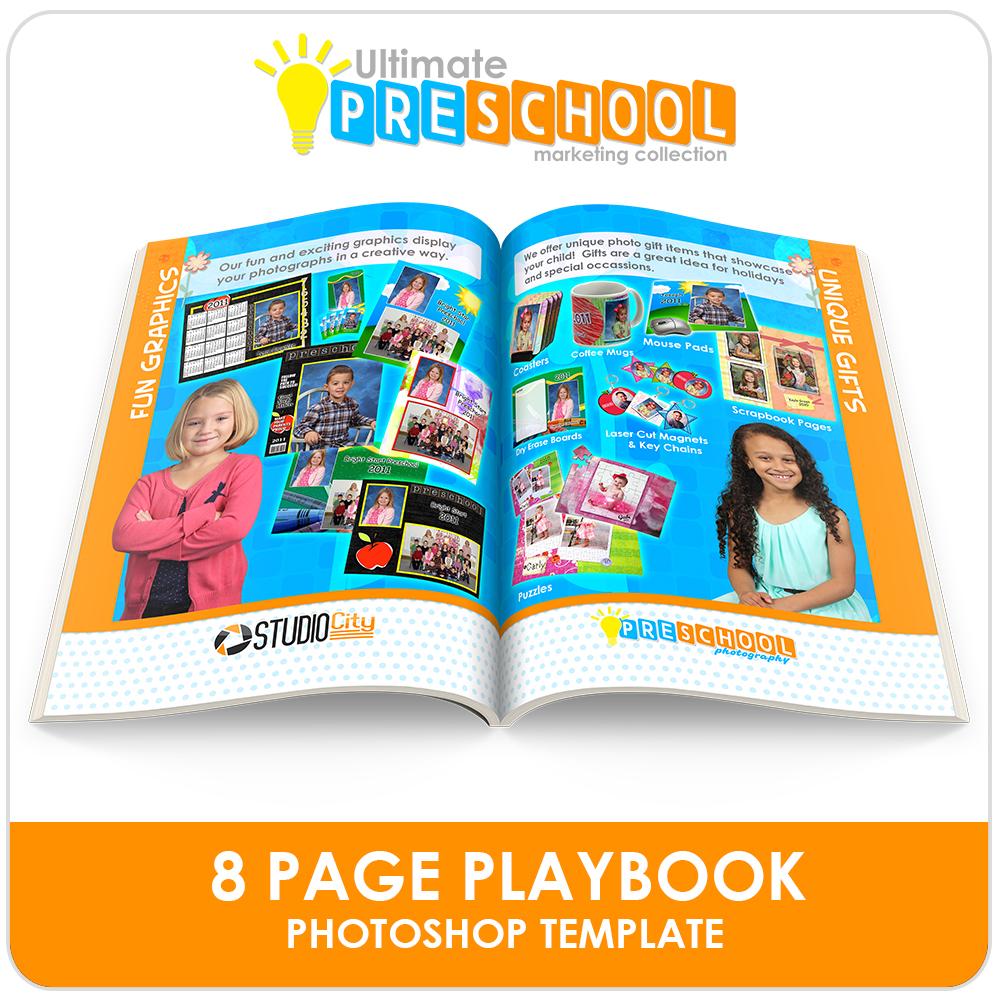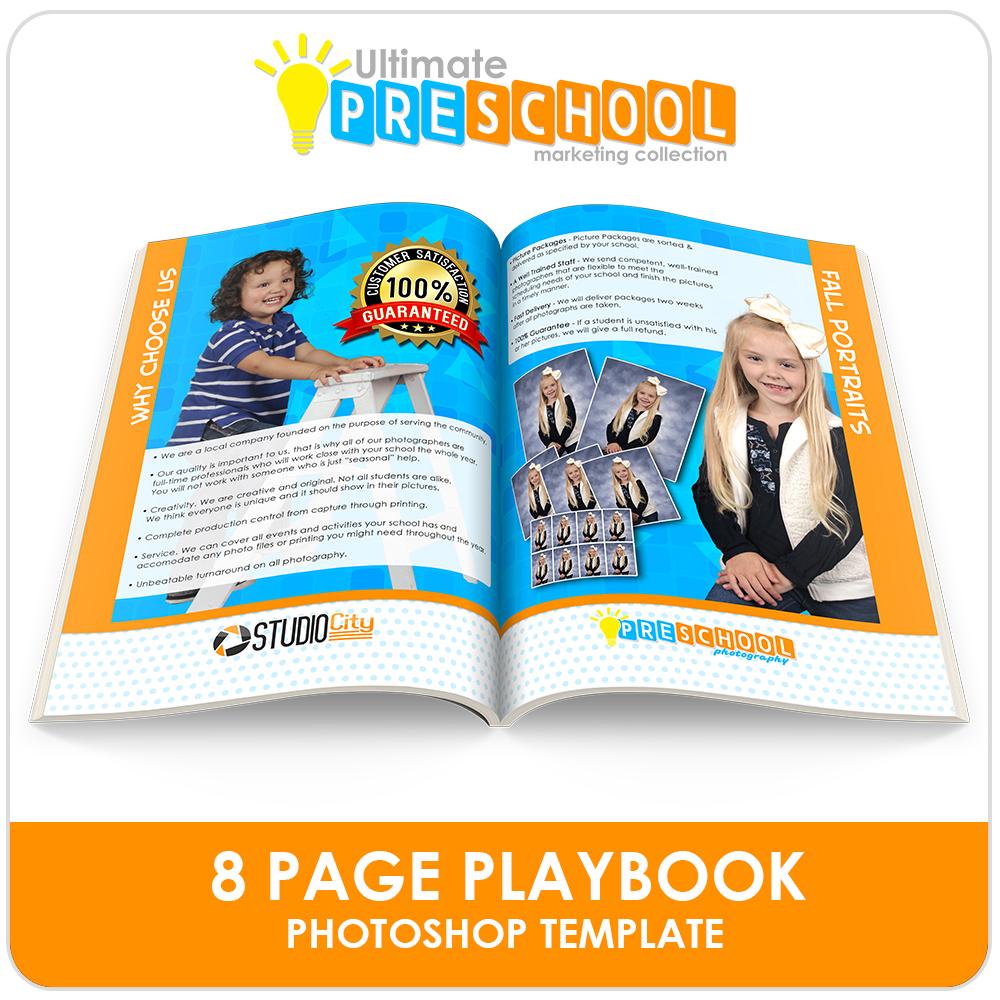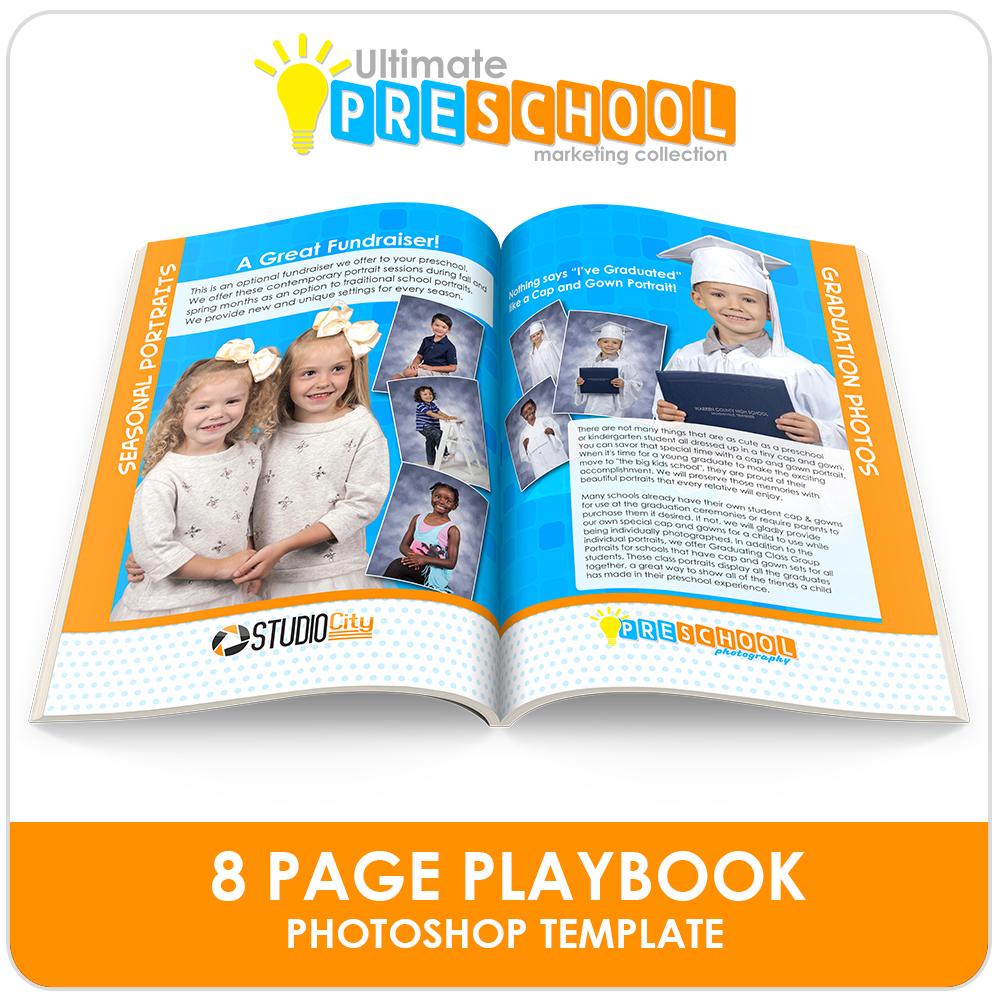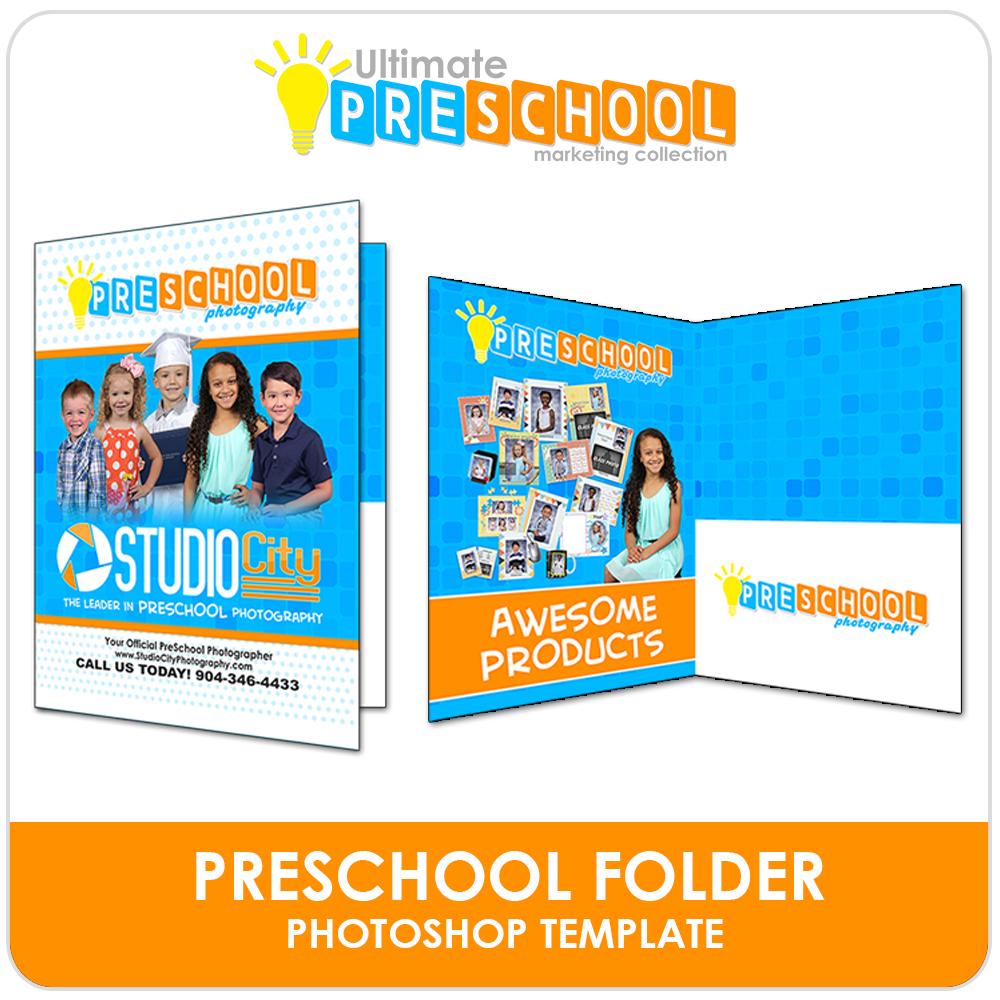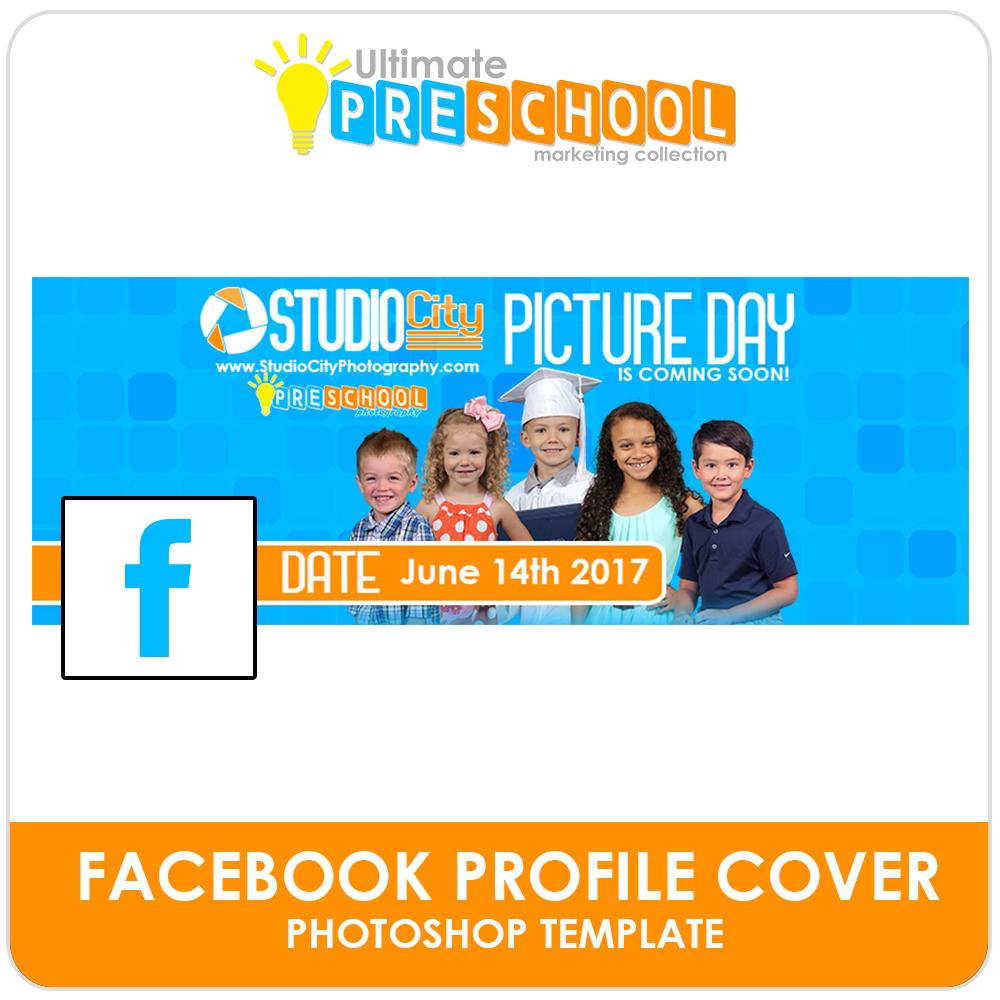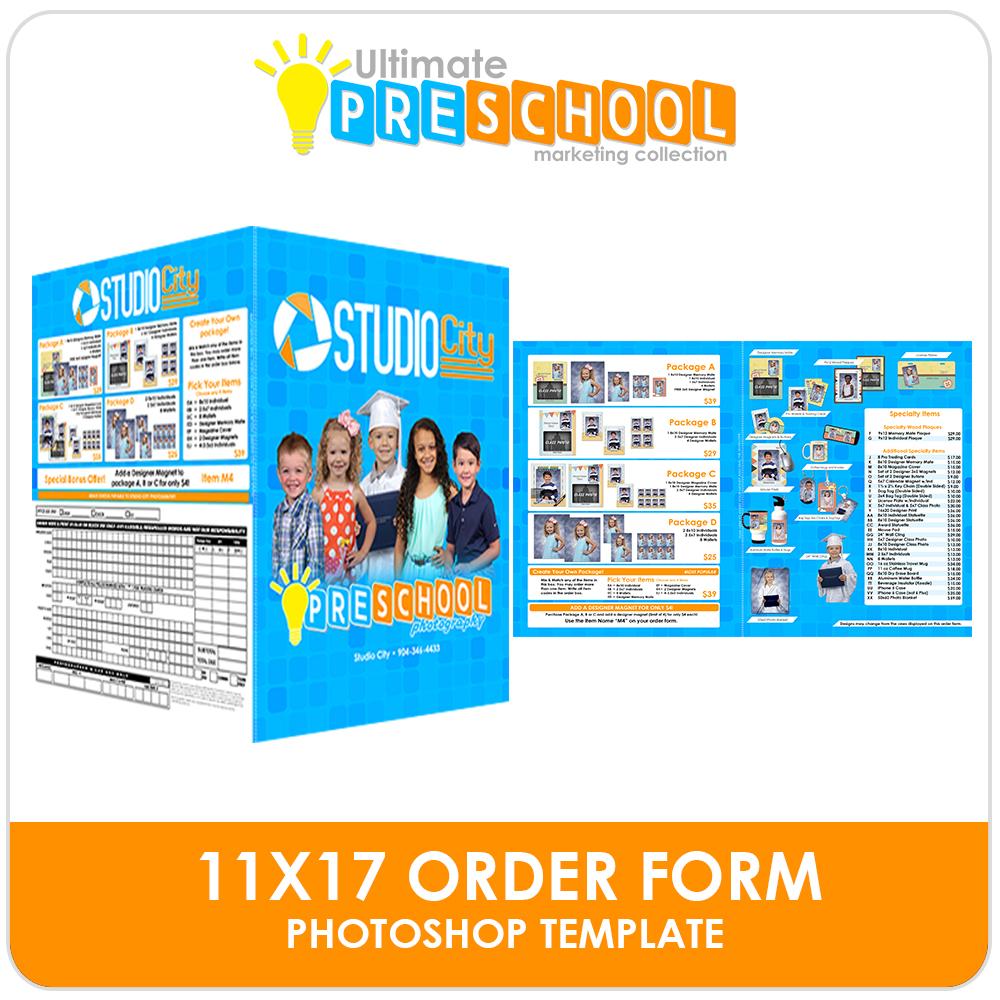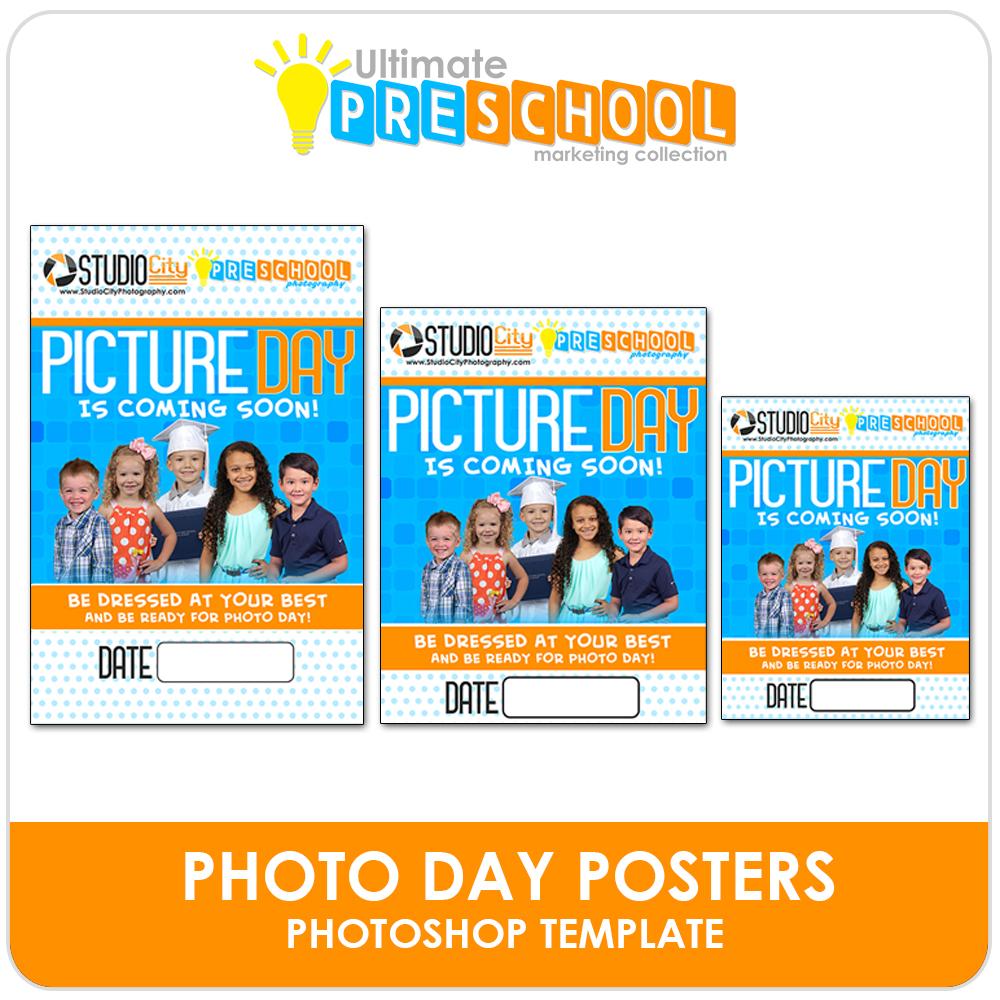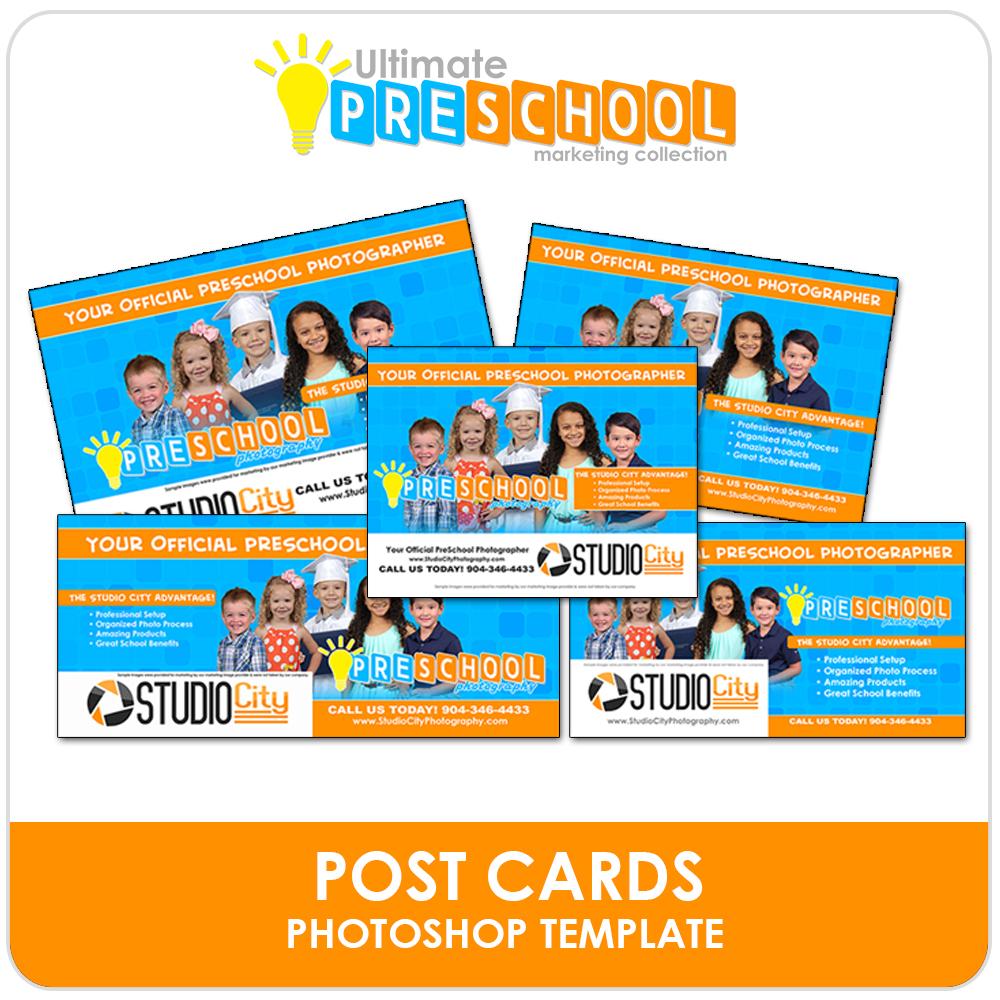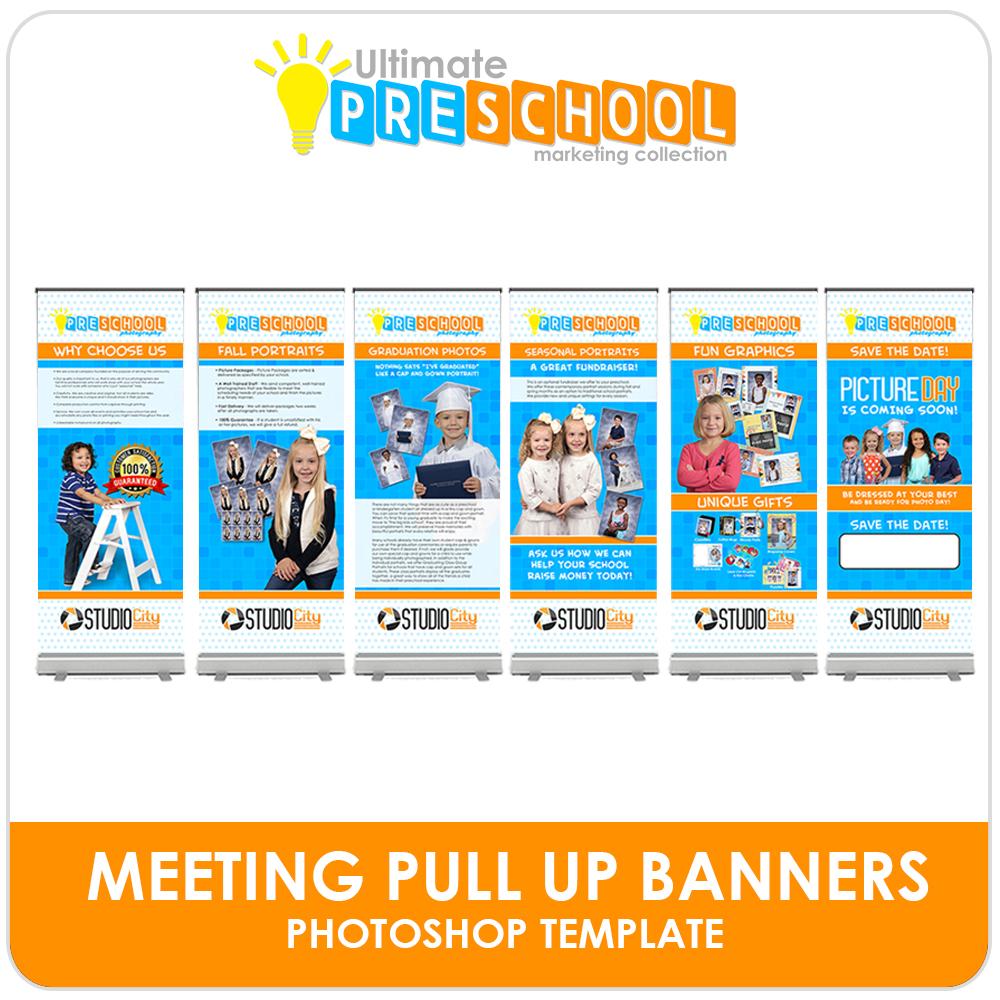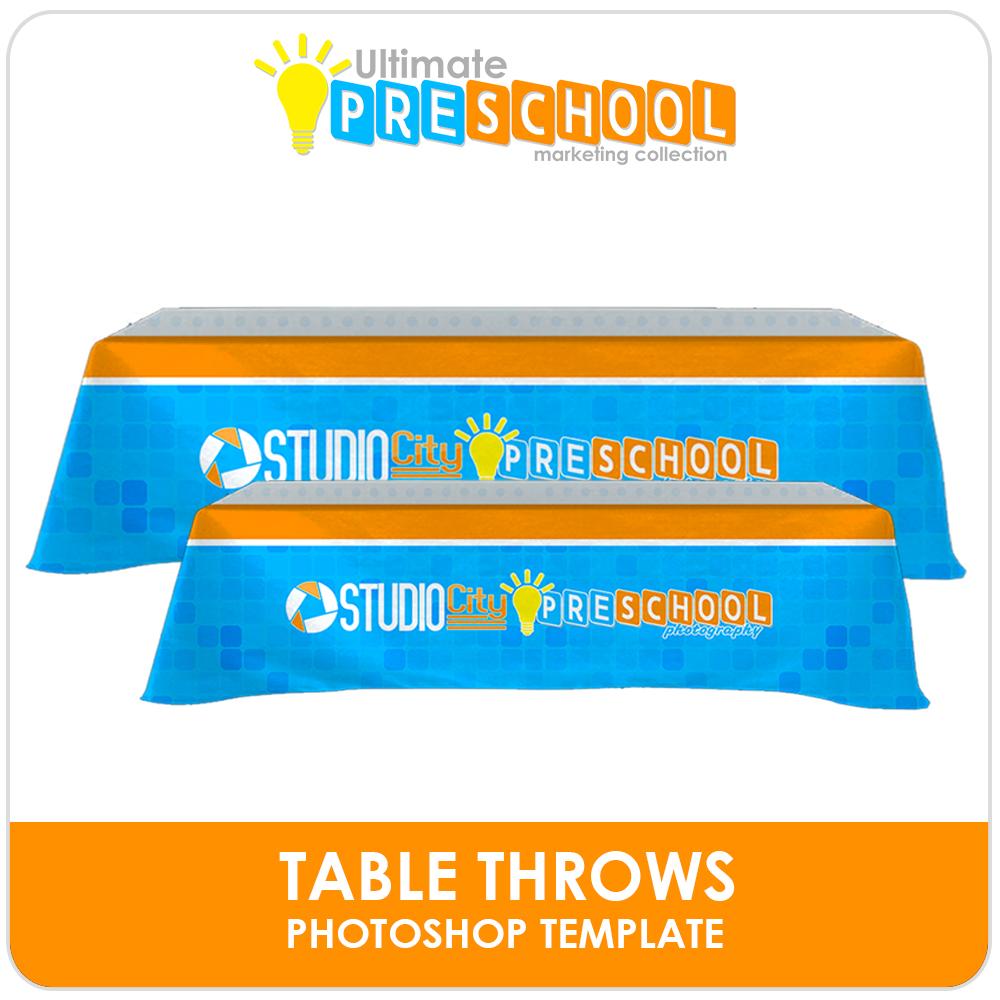 LOOKING TO SAVE BIG?
If you are looking for the best way to save on PSMGraphix then sign up today for our monthly discount membership! You will save 75% off by being a member! This is a month to month membership and can be cancelled at any time!
Learn More!